eSIM expected to end international roaming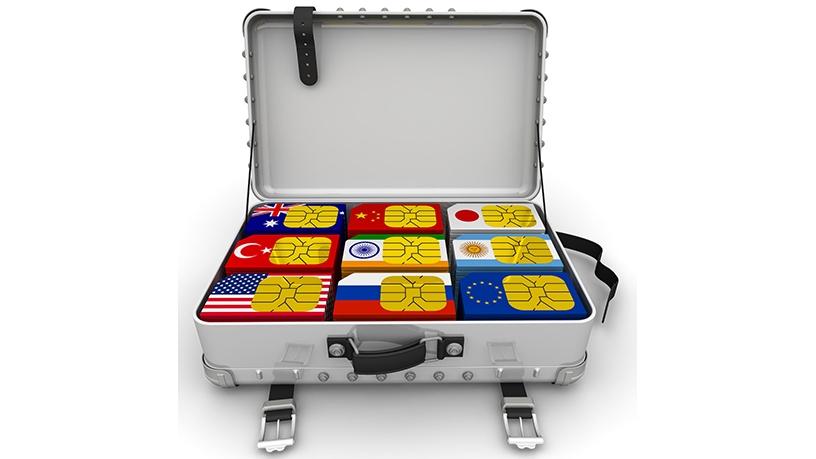 Consumer Embedded SIM cards (eSIM) could eradicate international roaming within three to five years, according to a research by Uni-fi Roaming Solutions (UROS).
The report titled eSIM For The Roaming Consumer: Strategy Report 2018, which surveyed 107 mobile network operators (MNOs) in 92 countries.
The study says with the evolution of consumer eSIM there will be a possibility for a mobile user to switch their provider to a local one when travelling, thus becoming a domestic customer for the duration of the trip, says the report.
The respondents say they can foresee a future where roaming services with high rates and complex billing will disappear, it adds.
"There are several reasons why eSIM makes sense in a domestic setting. The fact that online
consumer engagement is strong leads to the understanding that eSIM would make a natural
development for MNOs in online sales channels and stores, says Mika Alamartimo, eSIM programme manager for UROS.
"The current trend of 'roam like at home' regulations and practice reinforces the sentiment that consumers today are less likely to accept high roaming charges." He says domestic and visiting subscribers should not be given different rates adding visitors are often presented with significantly less competitive rates.
The study also notes although there is a lot of speculation on the rate of adoption of eSIM, but no consensus has been reached. Analysts remain vague on figures. However a six to eight times growth over the next five years appears to be a common estimate, it says.
While tablets and wearables such as the iPad Pro and Apple Watch have been introduced by Apple, and consequently led to its entry into the consumer eSIM space, it is unlikely that an eSIM compatible iPhone will be introduced before 2019, says the report.
This is not because Apple is not ready technically, it notes. Rather, it's more about the industry not being ready, specifically MNOs that hold off on the operational architecture to support the introduction of eSIM supported smartphones, adds the study.
"eSIM will provide great opportunities for MNOs to create new and innovative products and solutions for consumers" says Alamartimo.
When companies launch new wearables and other companion devices with eSIM at an increasing pace, MNOs are incentivised to develop and enhance their eSIM architecture beyond
the current state, which they have for IOT, says UROS.
Clearly, the adoption of this technology will not happen overnight, it adds. For instance, the updating of mobile number portability processes is one area in which country specific efforts are needed to ensure fundamental eSIM functionalities, says the study.
It is probable that physical SIM and eSIM technology will co-exist for a long period of time despite
the so called hype of eSIM taking over the world, notes the report.
In order to introduce eSIM technology, the GSMA has aligned all ecosystem participants with a standardised reference architecture and is working with MNOs and handset manufacturers to enhance and enforce these standards, it adds.