How telcos can keep pace in Africa
Flexibility, agility and data-led services will keep African operators in the game, as they move towards 5G and the demand for digital services grows.
The telecoms industry is undergoing massive change, following a global trend of digital transformation. Operators are rapidly deploying 5G networks and there is a lot of hype around exciting new use cases.
But across Africa the situation is quite different; while many operators around the world are looking at ways to monetise 5G services for consumers, mobile broadband coverage only reaches around a quarter of the total African population.
Smartphone adoption in Africa has doubled over the last three years, now accounting for two in five mobile connections, which demonstrates a clear demand for access to digital services like apps and media streaming.
One of the main barriers to accessing mobile Internet is affordability; in a survey of 60 low- and middle-income countries, consumers globally were found to pay an average of 5.5% of monthly income for a gigabyte of data. This percentage rises to 8.76% in Africa.
So with this in mind, how can operators help their subscribers benefit from services on the Internet if they are unable to afford data in the first place?
Data: whenever, wherever
Operators in Africa are faced with a unique subscriber landscape, where the majority of subscribers are prepaid customers. With many forced to switch between the most affordable data plans to save money, few African subscribers will feel any sense of loyalty to one operator.
In fact, people will often have multiple SIM cards which they regularly swap between to ensure they are on the best pay-as-you-go rate. Maximising data consumption while minimising the cost to consumers is the challenge faced by African operators.
Operators in Africa have a unique, but challenging, subscriber base that is extremely price-conscious.
Engaging customers and encouraging operator loyalty is a monumental task without the security net of a post-paid subscriber base. Operators historically have experimented with different strategies, but recently we have seen a rise in popularity of operator-led initiatives which are finally providing new ways to deliver data at a reduced cost to the consumer.
One of these is from South African operator Vodacom, which announced its launch of an ad-funded free mobile Internet service called "Vodacom Flex". When a subscriber runs out of data, they are automatically redirected to a portal where they can "snack" on limited Internet services ‒ such as Web search, and local and international news ‒ until they are able to buy more data.
The portal is backdropped by advertisements which in turn generate advertising revenue for the operator. The subscriber can enjoy free data, albeit with limited services, while the operator retains a customer and increases customer engagement. A customer is more likely to stay with an operator willing to offer solutions when their data runs out than one which simply cuts them off.
Another similar initiative is zero-rating, which allows users to access certain Internet services, such as music or video streaming platforms, without eating into the subscriber's data allowance. Such services are funded by the third-party brands that partner with operators to increase brand awareness through mobile engagement.
Over the coming years, this way of data "snacking" is likely to become the new norm across operator networks in developing countries. But for it to be a success, operators will need to rethink how they deliver and monetise these data-led and ad-funded services. This will require a new approach to traditional business models and monetisation tools, so that operators can react quickly and cost-effectively to changes in market and subscriber behaviour.
Success through agility and flexibility
This new approach must focus on flexibility and agility. Much like elsewhere, operators in Africa are burdened with outdated, legacy monetisation tools that were once perfect for SMS and voice services, but that now cannot cope with the range of services offered. Overhauling these systems is a huge undertaking, is extremely costly, and can be daunting. Operators must therefore think carefully about the new monetisation solutions they choose.
These new-age, digital solutions should offer deployment flexibility, whereby the solution can be deployed in a number of ways ‒ as a full-in replacement, as adjunct software integrated with existing legacy systems, or as a fully integrated suite.
Operators should also seek to leverage open source, microservices and DevOps-based software to reduce the total cost of ownership and ease upgrade and integration processes.
Not only will these new technologies allow operators to roll out new services quickly, it will also remove the monetisation headache brought about by the siloed charging tools of yesterday, which made policy, charging and control so difficult. It will also give operators the opportunity to rapidly trial and test new services and better control how these are monetised. This will be key in a zero-rated, data-gifting and data-sharing world.
What's more, as African operators move towards 5G deployment and as the demand for digital services grows, operators will need digital monetisation tools that can cope with the complexity brought about by 5G. A real-time charging solution with a focus on usability will be key as it will enable operators to manage the rapidly-evolving, converged rating and charging of user activities on the network.
While African operators are still a little further away from 5G as perhaps other regions, ensuring they have the right tools for their 4G and future 5G assets is critical to their success. Operators in Africa have a unique, but challenging, subscriber base that is extremely price-conscious. This makes it all the more difficult for operators to compete on anything other than price.
But as the African continent continues to develop at a rapid pace, quality of experience and choice will become just as important as price. And so operators must put in the work now to ensure they have the tools to address the digital needs of Africans today, and tomorrow.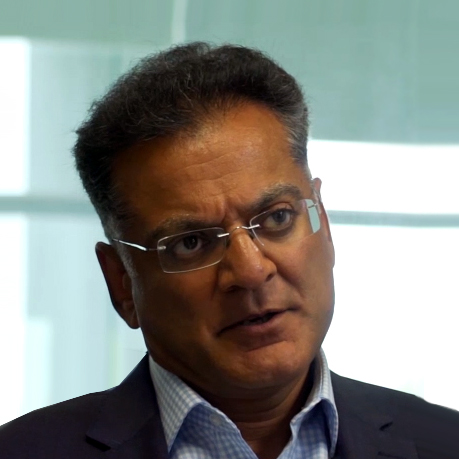 Vice-president of solutions consulting and customer success management at Openet.


Wasim Azhar is vice-president of solutions consulting and customer success management at Openet.

He has worked with Openet since 2008 and has consulted on many strategic-level transformation projects with some of the world's leading mobile operators. Prior to Openet, Azhar was technical director for Mobile Cohesion and headed up tech sales for Ericsson and Magisto Systems.