Cloud fused with emerging tech is disrupting businesses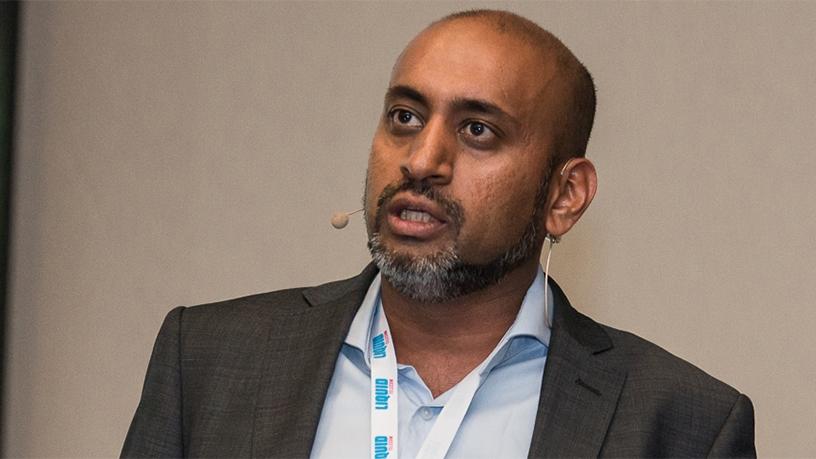 Deploying cloud to drive business innovation is already mainstream. To stay ahead of the competition, visionary organisations recognise that cloud can be exploited as a technology convergence platform for more advanced strategic reinvention.
This is according to Mohamed-Shoaib Dawod, cloud services lead for IBM, speaking at the ITWeb Cloud Summit 2018 in Midrand today.
Companies are adopting cloud today to drive innovation and within the next two years, 90% of business models will be driven by cloud technologies, said Dawod.
Meanwhile, emerging and disruptive technologies are changing the world, he added.
Technologies like blockchain, artificial intelligence, the Internet of things, big data, and predictive analytics are causing massive industry dislocation, he noted.
"All these technologies allow companies to be innovative, fail fast and transform their business and generate new revenue."
Cloud technology offers a way to take advantage of all the disruptive technologies, said Dawod. It can act as a crucible that companies employ to fuse new, disruptive and emerging technologies that drive strategic transformation, he added.
Dawod said cloud winners no longer regard cloud simply as a place to collect and manipulate data. They conceptualise cloud as a crucible - an environment where technologies can coalesce to formulate winning business strategies.
Their investments in cloud-enabled emerging and disruptive technologies are inciting industry dislocation via value chain disruption, industry convergence, new competitor and the emergence of new ecosystems, said Dawod.
Therefore, to stay in the game, every organisation needs to learn how to exploit 'cloud crucibles' that deliver competitive advantage, he noted. As everything is getting connected to the cloud, understanding "cloud as crucible" is crucial to every company's future, he explained.
He pointed out by 2020, 90% of business models may be driven by cloud, expanding the global cloud market to an impressive $250 billion. Moreover, in the forecasted year, consumers will have 7 billion personal gadgets, 1.3 billion wearables and 5.7 billion additional touchpoints to IOT, he added. And by 2025, IOT could encompass 75 billion devices, said Dawod.
The result is that cloud integrated with new and emerging technologies will rule the world, he added.
To get started, companies need to prioritise disruptive and emerging technologies, build the cloud crucible, nurture an "innovation first" culture, and then reap competitive and financial rewards, advised Dawod.
Integrating the emerging technologies with cloud can spur perpetual innovation that creates and captures new markets, generates new revenue streams and much bigger return of investment.
The difference in financial, not to mention, competitive benefits, between an enterprise that adopts cloud merely as a cost efficiency play and one that wields cloud as a crucible for massive dislocation can be tremendous, he said.