Regulatory uncertainties stifle 5G in MEA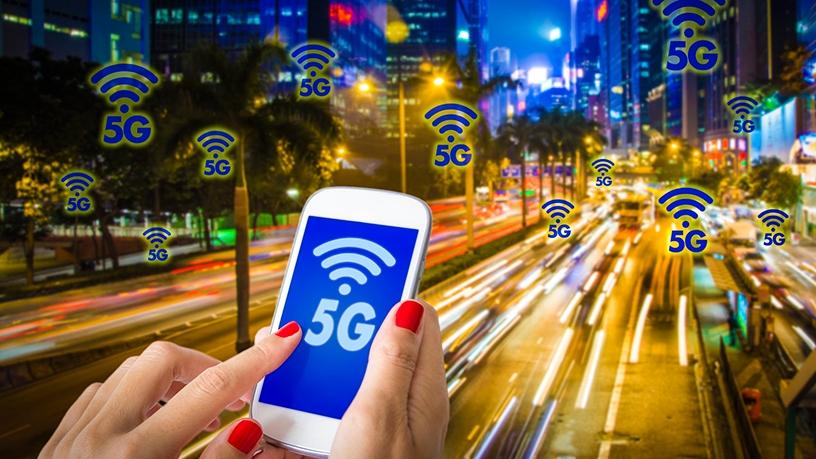 Uncertain regulatory environments are stifling the growth of 5G networks in the Middle East and Africa (MEA) region.
This is according to the Global 5G Market Report by market intelligence firm Netscribes, which notes the global 5G market will grow at an overall compound annual growth rate of 97% and will be worth $251 billion by 2025.
However, Netscribes says the MEA telecommunication industry faces numerous challenges in terms of an uncertain regulatory environment, low coverage of 2G, 3G and 4G technologies, and lack of spectrum.
Reuters reports that 5G networks, now in the final testing stage, will rely on denser arrays of small antennas and the cloud to offer data speeds up to 50 or 100 times faster than current 4G networks and serve as critical infrastructure for a range of industries.
It adds that deals to start building mass-market 5G networks are still largely a year away, but by 2025, 1.2 billion people are set to have access to 5G networks - a third of them in China, according to the global wireless trade group GSMA.
Setting the standard
Meanwhile, Netscribes believes a clean and regulatory business environment, along with well-defined 5G standards, is essential to make the most of 5G services.
Many countries in MEA, including SA, have still not completed the digital switchover process, and are therefore yet to allocate spectrum in the digital dividend band (700MHz) for mobile services, it adds.
According to Netscribes, this band is key in bringing affordable 4G mobile broadband services. It points out that many countries are now at a disadvantage when it comes to supporting swiftly growing cellular broadband uptake and usage as well as advanced 4G, and in the future 5G services, it notes.
It explains that some of the key challenges facing developing nations on the road to 5G adoption include inadequate spectrum, stiff competition and lack of infrastructure.
In SA, the low-band, around 700MHz, is currently occupied by analogue television stations without a clear timeline for digital migration. This band is critical for rural area deployment as it can cover large areas.
The mid-bands around 3.3MHz to 3.8MHz are partially allocated to other operators and used for radar services and satellite.
Telecommunications regulator ICASA is expected to provide a migration plan for this spectrum to ensure optimal allocation for 5G networks.
Looking ahead, Netscribes says some markets in the MEA will be among the first countries to launch global 5G networks, with commercial deployments planned in the UAE in 2019 and Qatar in 2020.
It points out that in regards to smartphone adoption, Sub-Saharan Africa is still growing faster than any other region and will record a CAGR of 6.2% over the next five years till 2020, compared to a global average of 4.2% for the same period. By 2020, the penetration rate will rise to 50%.
Total mobile revenues in Sub-Saharan Africa reached $40 billion in 2016, an increase of 3.9% from the previous year, says Netscribes.
It says one of the key contributors to the rise has been the adoption of mobile money led by Safaricom, MTN and Econet, among others. As an instance, in 2015-2016, approximately 99% of school fees in Ivory Coast were paid via mobile money transfer.
Help and hindrance
However, the firm says the connected ecosystem revenue has witnessed a downward shift from the beginning of this decade, in value-added terms. It is expected to generate $142 billion by 2020 (8.6% of GDP).
In Sub-Saharan Africa, it adds, while digital convergence is helping consumers, it is also creating regulatory challenges. Rapid innovation, regarding technology and business models, collectively with the growing significance of economies of scale and scope, is dimming the boundaries connecting once-distinct markets and regulatory regimes.
The net result can be a complicated and dynamic digital ecosystem in which both consumers and businesses may face regulatory uncertainty.
Subscriber growth will be majorly witnessed from Asia, accounting for more than half of new subscribers globally, it notes, adding that margins in developing countries will remain under pressure, reflecting growth and competitive challenges coupled with increased regulatory action and ongoing network investments to roll out 4G.