Waspa elects new leaders, grows membership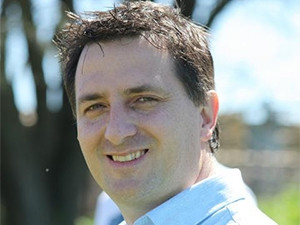 South Africa's Wireless Application Service Providers' Association (Waspa) has elected its new office bearers for 2016 and has grown its member numbers to over 300.
The management committee headed up by current chairperson, Casper de Villiers, includes a wide range of professionals, including admitted attorneys, entrepreneurs, company directors, strategic marketers, regulatory and compliance specialists, and finance professionals.
"The new WASPA board perfectly illustrates that a healthy balance can be struck between the requirement for stable continuity and the need for fresh input," according to Waspa GM Ilonka Badenhorst.
The 2016 board includes Anthony Ekerold (vice-chairman, legal), Jacqui Jones (treasurer), James McNab (code of conduct), Ongopotse Motlhanke (communications), Janene Matsukis (lobbying) and Riccardo Vallaro (membership).
Waspa represents the interests of local wireless application service providers (WASPs), while also working towards the association's consumer protection mandate.
The board members were elected at Waspa's annual general meeting (AGM) in Randburg earlier this month. Waspa added 17 new members since February 2015, bringing the total number of members to 309.
"The fact that a 12-year-old industry association is still attracting new members at double-digit rates annually means the country's WASPs see value in Waspa's performance," says Badenhorst.
It was also revealed at the AGM that the number of queries lodged via the association's unsubscribe query system for 2015 amounted to 292 905. This is significantly down from 2014's comparable figure of 472 721.
"This positive trend is the result of double opt-in measures put in place by the mobile networks, stronger regulation of the marketplace through regular fine-tuning of the WASPA Code of Conduct, and proactive monitoring by Waspa's media monitor to remove non-compliant member campaigns from the marketplace before consumers flag potential issues," according to Waspa.
The non-profit organisation was founded in 2004 and aims to foster consumer confidence in the WASP industry through responsible self-regulation. Its role is fully-supported and its code of conduct is endorsed by South African network operators: Cell C, MTN, Vodacom and Telkom Mobile.
The board
De Villiers has been involved with Waspa since 2008 and served in a number of committee roles before taking up the position of chairperson in 2013. He is also senior director of supplier connectivity at Clickatell - a global mobile messaging company.
Ekerold manages the in-house legal department for Integrat. McNab is MD of Basebone and is also active on the Mobile Ecosystem Forum Africa steering committee. Matsukis has 15 years of experience in the mobile industry, initially with Cointel and now Smartcall Technology Solutions.
Vallaro is MD of local content provider W2Mobile. Jones has over 10 years of experience as part of the management team at Worldplay, and brings invaluable knowledge of the value-added service and mobile market to the organisation. Motlhanke runs his own consulting services company.