Intel unveils online learning platform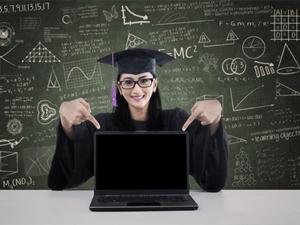 Intel has introduced the My Digital Journey online learning service, to provide an opportunity for women and young girls to learn, connect and share online.
Intel's My Digital Journey is a Web-based app with gaming mechanics to help women understand and learn how to engage online. The app also encourages women to be creators of online content, says Intel.
The online platform uses case scenarios relevant to women in the form of challenges, to give them the opportunity to practise solutions before moving on to the next level.
Intel's vice-president, director of corporate affairs, and president of the Intel Foundation, Rosalind Hudnell, says: "My Digital Journey provides an opportunity for women and girls in Kenya, South Africa and Nigeria to learn about the Internet and benefit from the wealth of information available that will contribute towards achieving their goals and provide access to opportunities."
Learners on My Digital Journey will receive a digital completion certificate after successfully completing three quests. Each quest comprises between three and six missions. The first mission may take 15 to 45 minutes to complete, depending on reading speed and the thought put into responding to challenges.
"This learning platform provides women and girls with a unique opportunity to connect with like-minded individuals and to access additional resources that support learning in a safe environment. Gaining access to the Internet enables women and girls to improve their self-esteem and expression, expand their social and political participation, gain new skills that enable them to obtain formal education, become entrepreneurs or secure employment, and get access to information and new connections within their communities and beyond," explains Hudnell.
The My Digital Journey service is a new addition to the Intel She Will Connect programme, which aims to bridge the technology gender gap and teach young women how to leverage the Internet and technology to pursue their goals.
She Will Connect aims to reduce the Internet gender gap around the world, through a combination of digital literacy training, an online peer network, and gender-relevant content. The programme has been rolled out in Sub-Saharan Africa, with initial pilots in SA, Kenya and Nigeria.