Telecoms dept's DDG recruitment process on track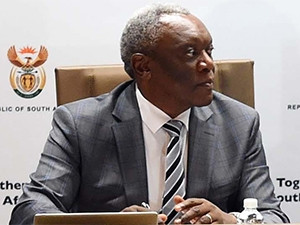 Thathakahle Jordan-Dyani has been appointed as deputy-director general (DDG) of ICT international affairs and trade at the Department of Telecommunications and Postal Services.
Cabinet confirmed the DDG appointment at an outcomes meeting last week. In a statement, Cabinet says all appointments are subject to the verification of qualifications and the relevant clearance.
The appointment of Jordan-Dyani is in line with the DTPS' plans to bring stability at leadership level following the exit of some high-profile officials.
In May, deputy minister Stella Ndabeni-Abrahams told Parliament the recruitment process of a DDG for state-owned company oversight and DDG for administration was complete, and that the department was looking to fill three more positions.
At the time, Ndabeni-Abrahams said the DTPS was looking to appoint DDGs for ICT international affairs and trade, policy development, and information society and development (ISAD) and research.
According to her, filling the DDG positions will see the department have a full leadership complement for the first time in many years.
Now that the DDG post for ICT international affairs and trade has been filled, the telecoms department is still looking to employ a DDG for ICT policy development and DDG for ISAD and research.
For the position of ISAD and research DDG, for example, the department requires the candidate to have a relevant post-graduate qualification at NQF level eight, as recognised by the South African Qualifications Authority, and eight to 10 years' experience at senior management level, of which at least five years must have been as a project manager, preferably in the ICT arena.
The department also requires someone who is fully conversant in applications or application development. The all-inclusive remuneration package for this position is almost R1.3 million per annum, according to the job post.
To view the complete list of requirements, click here.