EXCLUSIVE: HeroTel expands footprint into Mpumalanga, Limpopo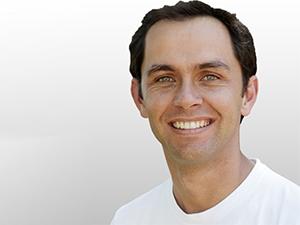 HeroTel is expanding its footprint into Mpumalanga and Limpopo by acquiring Xpress Network Solutions Wireless, for an undisclosed sum.
The Xpress group manages its wireless IP network and provides wireless broadband services to customers across Gauteng, Mpumalanga, Limpopo and the North West province.
"The Xpress group brings with it in excess of 200 IP radio towers covering areas from Rustenburg to Thabazimbi; northwards to Musina and all the way to Phalaborwa and the Mozambique border in the east," HeroTel chairman Alan Knott-Craig Jnr told ITWeb exclusively.
He says across these areas, Xpress has a large untapped market wherein it already serves over 4 000 clients with broadband Internet in areas where little or no other alternatives exist.
Xpress is the ninth wireless Internet service provider (WISP) HeroTel has purchased, and HeroTel COO Helmut Nel says Xpress is already a consolidation of four WISPs, with another handful of smaller resellers and WISPs in more towns.
"Xpress covers a very large area where HeroTel currently has no footprint. This fits very well with our geographic strategy as well as the fact that they fit our business model of last-mile provider," Nel told ITWeb.
With the addition of Xpress, HeroTel now has coverage in northern Gauteng, North West, Limpopo, Mpumalanga, Western Cape and KwaZulu-Natal.
"We are humbled and excited to have partnered with Xpress. Their professionalism and footprint will be a huge help as we scale HeroTel across the country," Knott-Craig adds.
HeroTel would not disclose how much it was paying for the 100% acquisition of Xpress but says it is keeping the company's management intact. Nel, however, did confirm there are definitely more WISP acquisitions in the pipeline.
"HeroTel is constantly on the lookout for deals and we are currently talking to more WISPs about joining our group."
Nel says competition between WISPs in major centres remains high but it's still moderate to low in the more rural areas.
"High levels of service delivery is the key to retaining customer loyalty. The need for a quality, affordable broadband connectivity is unquestionable and urgent."
Knott-Craig says since launching, the company has not moved as fast as it would have liked, but he still believes its financial performance "is better than we could have hoped".
"Our network of WISPs is highly cash-generative, and our organic growth is 40% per annum. There is only one infinite demand curve in the world: data. People can never have enough. The hard part is to profitably satisfy that demand. So far, we're winning," he adds.
When Knott-Craig announced his plans in August 2015, he said HeroTel aimed to consolidate the WISP industry in SA and provide a single national wireless broadband provider which could unlock the economies of scale.
Nel says the company's strategy is still to focus on being a last-mile provider.
"Our motto 'We go the last mile' speaks to that and we believe in it. We refine our approach and we also are not ignorant to the opportunities that come with customer relationships and channels we would own but those are long-term opportunities that would only succeed if we focus on our existing model and strategy," concludes Nel.