WCape edges forward with broadband access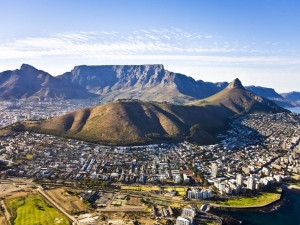 The Western Cape is on course to connect 1 900 government sites to high-speed Internet by April. This is the word from Democratic Alliance leader Helen Zille, who made the comments during her State of the Province Address.
Connecting government sites is part of a R2.89 billion 10-year contract agreement between the provincial government, the State IT Agency (SITA) and Neotel to provide high-speed broadband to 1 900 public buildings.
According to Zille, Internet services have already been delivered to 1 414 sites, which include schools, hospitals, emergency centres, clinics, rural libraries, Cape Access centres and government offices.
"Full coverage of over 1 900 sites as originally planned will be completed by April 2017. This is according to the project plan presented to us by our partners, SITA and Neotel.
"Since all planned sites will soon be connected, we will embark on a technology refresh phase to upgrade minimum network speeds to 100Mbps," she said.
Changing the game
Last year, Zille unveiled the Western Cape's priority projects called "game-changers", which seek to improve citizens' lives. The delivery of high-speed broadband across the province is one of the game-changers.
Since the introduction of the broadband project, the Western Cape has ramped up WiFi access in every ward in the province, said the DA leader.
The provincial government plans to deliver 384 WiFi hotspots in the three years between 2015 and 2018.
According to Zille, a total of 150 hotspots will be delivered by March 2017. The remaining 234 hotspots will be delivered by early 2018.
The hotspots provide residents with 250MB of free data per month, access to a digital literacy course, and all government Web sites, including career opportunity portals.
Users can purchase additional Neotel data vouchers at R5 for 700MB for one day, 2G for R15 to last one week, and 5G for R45 for one month.
"I am constantly asked for a rollout plan for the remaining sites, but Neotel says they first have to finish the broadband installation and upgrade from 10 to 100Mbps, so they have a strong enough backbone to install reliable WiFi services in every ward. They have promised me a full rollout plan by October this year," she stated.
Connected citizens
The province's capital, the City of Cape Town, is also upping the ante with its own municipal-owned fibre-optic network that will serve the entire metro area.
According to city officials, the network will meet Cape Town's own needs for telecoms services, as well as provide infrastructure for commercial operators and other government entities.
The city's telecoms department is committed to connecting 60 new WiFi zones per year through to 2021, which will bring the total number to over 400 zones using more than 1 000 access points, said the city's mayoral committee member for corporate services, Raelene Arendse.
"I can confidently say that we are getting on with building the most digitally connected city in Africa as we have acknowledged that digital inclusion is a vital component of basic service delivery. As we continue to extend the fibre-optic route, we expect the number of monthly users to grow to over half a million unique users per month, which will have a real social and economic impact," Arendse stated.
She noted the impact on broadband availability in the central business district will be huge. "Everyone who makes their way to the city centre, either to work or play, will benefit from the WiFi zones that will be established in various public spaces.
"Our commitment to providing services equitably throughout the metro is clear. Every clinic, library and public building will offer a high-speed, fibre-based broadband WiFi service, no matter where it is located."