Understanding mobile workforce challenges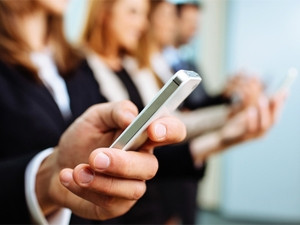 Although there is a move for companies to adopt mobility in their businesses, a divide still exists between IT and innovation, with few organisations taking advantage of using IT as a source of innovation.
So said Chris Buchanan, Dell client solutions director, speaking at the Dell Solutions Tour in Johannesburg yesterday.
Advances in end-user technology and easy access to Internet have created a new generation of mobile workers who are now used to a certain level of constant connectivity, allowing them to work while on the move, he said.
However, the adoption of mobility has come with some challenges around security, manageability and compatibility, said Buchanan.
Although most businesses see the possibilities of mobility, they are not sure how to deal with the risk and complexity.
In the Europe, Middle East and Africa region, around 85% of organisations currently offer a selection of smartphones, notebooks, ultrabooks, and tablets desktops to their employees, he added.
He believes not all mobile users are the same. There are five proprietary user personas - the desk centric, corridor warrior, on-the-go-pro, remote and specialised worker.
For them to be innovative, they need to select the best mobile device for their business usage, he noted.
Buchanan said enabling employees to choose and bring their own devices (BYODs) may take some pressure off IT decision-makers in terms of the provision of technology.
"Companies need to ask if their technology supports the modern workplace, if the technology has been recently refreshed to enable better productivity and security as well as whether specialty workers have the right device for the job."
Due to BYOD and consumerisation of IT, it is no longer acceptable for companies not to give employees a wider choice around the devices they use, said Buchanan.
Modern employee expectations are now governed by their consumer experiences and they want the same choice and functionality in their work life they have become accustomed to at home, he offered.
With workplaces changing at a very rapid rate, organisations need to adapt and help their employees become both productive and innovative, he concluded.