Enterprise application software market shows growth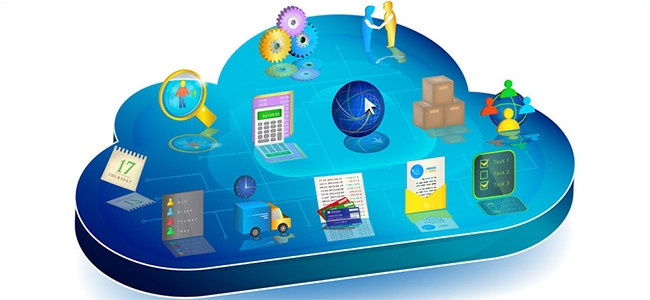 The Middle East and North Africa (MENA) enterprise application software (EAS) market is expected to reach a value of $719.4 million this year, representing a year-on-year increase of 5% on 2016.
This is according to the recently published MENA Enterprise Application Software Market 2017-2021 Forecast and 2016 Vendor Shares study by the International Data Corporation (IDC).
The report predicts the market will grow at a compound annual growth rate of 5.9% over the 2017-2021 forecast period.
In SA, despite ongoing economic uncertainties and political instability, enterprise application software will grow 1.7% year-on-year in 2018 to reach a value of $410.05 million, says IDC. South Africa's overall EAS market totalled $396.09 million in 2016, with enterprise resource management (ERM) software accounting for the largest share at 61.8%, which translates into licence and maintenance revenue of $244.97 million for the year, it adds.
Meanwhile, business analytics overtook customer relationship management into second place in 2016, generating revenue of $57.30 million for 14.5% share of the overall EAS market, notes IDC.
The overall MENA EAS market reached a value of $685.3 million in 2016, with enterprise resource management software accounting for 69% of the total, says IDC. The region's EAS market continues to be dominated by the global players SAP, Oracle and Microsoft, which together accounted for 81.6% share in 2016, it adds.
Within the enterprise resource planning segment, SAP and Oracle represent two of the largest vendors, holding over a third of the market between them, says Statista. In terms of sales, enterprise software is largely sold by vendors under a licence and maintenance arrangement, it notes.
However, as with the broader increase in the cloud or "as-a-service" delivery, the proportion of enterprise software revenue generated from cloud subscriptions is also increasing, it adds. Estimates suggest that by 2018, almost one dollar in every three generated by the enterprise software market will come from cloud subscriptions, notes Statista.
Most of the spending on EAS solutions in the region currently comes from the manufacturing (process and discrete), government, and construction and mining sectors, says IDC. However, the research firm says it expects the transportation, healthcare, education, government, and retail sectors to be the major drivers of growth over the forecast period as countries continue to invest in development initiatives and infrastructure modernisation projects.
"With businesses under pressure to optimise their cost structures, the MENA EAS market's future growth will increasingly be driven by cloud-based solutions," says Megha Kumar, IDC's director of software research for the Middle East, Africa and Turkey.
"EAS applications will increasingly be embedded with analytics and cognitive functionalities, and with efficiency goals in mind, organisations will be able to utilise artificial intelligence features to optimise certain back-end and front-end engagements. And as digital transformation initiatives become mainstream, the next wave of applications will be around intelligent enterprise resource planning."
Says Manish Ranjan, IDC's software program manager for the Middle East, Africa and Turkey: "The growth of the EAS market will primarily be supported by various government-led development plans and increased opportunities for public-private partnerships, which will open investment avenues for digitalisation and automation initiatives that leverage EAS solutions. Looking ahead, healthcare, transportation, government and education will be the fastest growing sectors over the coming years."