Shadow IT drives bimodal IT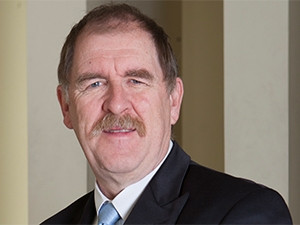 Faced with the increasing pressure of shadow IT and the need to move away from legacy IT systems, organisations must lean towards bimodal IT.
So said Bernard Donnelly, senior manager for cloud architecture for Cybernest at Telkom, speaking during the Data Centres: The Next Frontier 2015 conference, at the Forum in Bryanston yesterday.
Gartner coined the term bimodal IT referring to having two modes of IT, each designed to develop and deliver information- and technology-intensive services in its own way.
According to Gartner, mode one is traditional, emphasising on scalability, efficiency, safety and accuracy, while mode two is non-sequential, emphasising agility and speed.
The analyst firm believes traditional enterprise sourcing procedures are proving unfit to deliver the level of agility, speed and innovation that a bimodal organisation needs. It adds a bimodal organisation needs to adopt an adaptive approach to sourcing, where the distinct needs of both modes of IT are recognised.
"Our traditional legacy environment is complex and transformation is difficult," said Donnelly. "With shadow IT affecting most organisations, bimodal IT can be the answer."
Shadow IT is a term used to describe IT systems and IT solutions built and used inside organisations without explicit organisational approval. It is also used, along with the term 'stealth IT,' to describe solutions specified and deployed by departments other than the IT department.
He pointed out according to a recent survey, 81% of line-of-business workers and 83% of IT staff admit to using non-approved software-as-as-service apps.
As organisations make the transition from legacy IT systems, Donnelly noted they must optimise traditional IT.
The journey begins with adopting private cloud, then providing a self-provisioning portal, workflow for control, contract for burst capacity, and hybrid cloud for seamless migration, he explained.
In the digital era, where speed matters, Donnelly said effective IT execution in most organisations often lacks urgency. With bimodal IT, CIOs can overcome this inertia, help their departments meet the digital challenge, and ultimately bring the enterprise along, he added.