R450k e-tolls judgment 'sets precedent'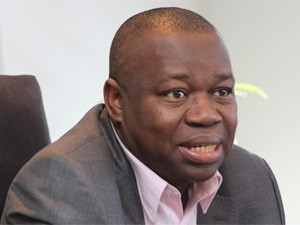 The South African National Roads Agency (Sanral) has welcomed a high court judgment in Pretoria for the non-payment of e-tolls.
The court ordered an Alberton-based building supply company to pay its outstanding debt of R450 000.
"The agency has a duty in terms of the Public Finance Management Act and Treasury Regulations to collect all monies due to it. It's an obligation we take seriously," says Vusi Mona, communications manager of Sanral.
The judgment, says Mona, sets a precedent in that motorists and companies who do not pay their e-toll debt can be taken to court. It also means the proof of the default submitted by Sanral was accepted by the court, he adds.
"We are confident that the default judgment in our favour will be persuasive for other courts when deciding subsequent cases. In a rules-based society where courts are the final arbiters, the judgment moves us forward on this matter," says Mona.
E-toll misconceptions
He points out there are misconceptions about e-tolls that they are prohibitively expensive. "The truth is 78% of registered light motor vehicles in Gauteng pay less than R100 a month to travel on the e-tolled highways, and of these, 44% have regular e-toll bills below R25. This is the modest contribution we are asking road users to make in order to pay for and maintain these high-order roads."
Mona notes there simply aren't sufficient funds available in the annual national budget to pay for these. There are urgent and competing demands on the budget, such as improved healthcare, education and social security payments, he says.
This makes it necessary and unavoidable to selectively use tolling as a funding mechanism, he points out.
Mona encourages motorists and companies to pay their debts as this will contribute to future road upgrades. "Not only is it the right thing to do, but there will be consequences if they do not - as the high court judgment has underlined.
"The Gauteng highway network accommodates 1.49 million vehicles or 1.7 million people per day. It is important to note that 1.3 million vehicles have an e-tag account in good standing," says Mona. Just more than 1.4 million vehicles are tagged.
Sanral notes there are about 2.9 million accounts with arrears balances, but of these, 1.2 million owe less than R500 each.
"We encourage vehicle owners to register for e-tags and to settle their bills regularly through the many payment options that are available. And we are thankful to the road users who are paying," says Mona.
Legality of e-tolls
Meanwhile, e-tolls opponent the Organisation for Undoing Tax Abuse (Outa) says this judgment has nothing to do with the legality of e-tolls and is not precedent setting in any way regarding the non-payment of e-tolls.
Outa argues this default judgment against a company in liquidation does not delve into the merits of e-tolls and is simply a judgment against a company that failed to provide a notice to defend itself after receiving a summons for non-payment of e-tolls.
"We made contact with the defendant concerned, who claims that she never received the summons and, therefore, did not enter into a notice of intention to defend this matter," says Wayne Duvenage, Outa chairperson. "If this is indeed the case, and she (the company owner) was never able to defend the case against her, she would likely have grounds to have this default judgment rescinded."
According to Duvenage, one must consider that in this instance, Sanral has issued a default judgment against a close corporation in liquidation and is bound to receive very little from its effort. It is tantamount to kicking someone when they're down, he notes.
"Sanral sent out roughly 6 000 summonses last year and, in the case of Outa's members, we gave notice of intention to defend each one," adds Duvenage. "While Sanral may be within their rights to seek defaults against some who did not indicate their intention to defend themselves, we see this particular action as another cheap shot and act of intimidation intended to coerce the public into paying their e-tolls."
Outa believes Sanral should cease its conduct of seeking default judgments against an unsuspecting public, when it knows full well that a test case is being developed and will be heard later this year.
"Their actions of seeking default judgments are dangerous, in that they could push innocent people and companies over the edge and into poverty and liquidation, when the chances are extremely high that they will receive a ruling in due course, that e-tolls have been introduced unlawfully," says Duvenage.