SA Connect tender cancelled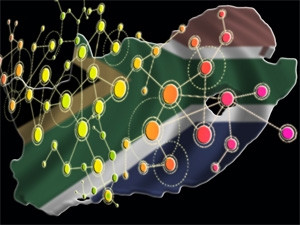 The first tender for SA Connect, government's broadband roll-out plan to provide Internet access to all South Africans by 2020, has been cancelled with no explanation.
Last week, ITWeb reported six companies were in the running for the tender to roll out the country's SA Connect project. These included Broadband Infraco, EOH, MTN, Neotel, Vodacom, and Tradepage & Galela Telecommunications as a joint venture, according to the State Information Technology Agency.
Despite being pegged as the lead agency to assist with broadband rollout, the majority state-owned Telkom was missing from the list of bidders for the SA Connect tender.
The cancellation was published on Friday in the Government Tender Bulletin. The winning bidder was due to be announced by the end of September.
The DA's Marian Shinn says she has written to Siyabonga Cwele, minister of telecommunications and postal services (DTPS), requesting he explain why the tender was cancelled and what steps are being taken to revise the procurement phase and implementation of SA Connect.
Shinn says DTPS deputy minister Hlengiwe Mkhize twice avoided questions of whether Telkom had submitted a bid in response to the tender, which ICT analysts said was tailor-made for Telkom.
"The first phase, for which National Treasury has allocated R1.5 billion in the current Medium-Term Economic Framework, was to be a pilot phase to connect 6 235 government facilities in eight district municipalities," says Shinn.
"Phase two, for which there is no available funding, was to roll-out broadband connectivity to 35 211 facilities in the remaining 44 district municipalities by 2020 to meet the SA Connect target of 90% population coverage."