Huge Group posts impressive results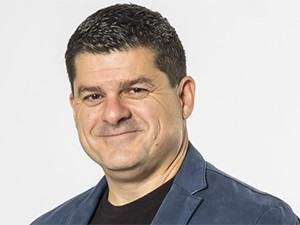 Huge Group's revenue for FY2017 increased by 14% to R245.993 million when compared to FY2016.

The company this morning announced results for the year-ended 28 February 2017. In a statement, Huge says the revenue generated during FY2017 is a result of the sales and churn activity in prior periods.

The revenue generated during FY2018 will be a function of the sales and churn activity in FY2017, it adds.

The JSE-listed company also reported gross profit after direct expenses of R119 million, which it says increased by 18% this year.
Earnings before interest, tax, depreciation and amortisation (EBITDA) for FY2016 of R33 million increased to R53 million during FY2017 - a 61% increase. This helped to expand the EBITDA margin by 42% during FY2017, which rose from 15.1% to 21.4%.

The operating profit for FY2017 of R42 million was 84% higher than the operating profit for FY2016 of R23 million and this helped to lift the operating profit margin from 10.6% to 17.2%, a 62% increase.

The increase in profit before taxation, calculated on a year-on-year basis, of 98% was considerably higher than the increase in profit after taxation, calculated on a year on year basis, of 36% because of a full tax charge in FY2017, the company says.
"The future growth prospects emanating from the continued high growth in mobile connectivity, the emergence of services as the next growth area in the mobile industry, scaling, increased capital, an expanding customer base of SMEs, reducing costs of sale, rising retail prices, widening margins and the impact of leveraging cross-selling and cross-over opportunities is largely positive for the company," says CEO, James Herbst.

Huge says no dividends were declared during the year under review.