Pupkewitz MegaBuild makes the move to e-commerce with Kerridge Commercial Systems K8 Web Builder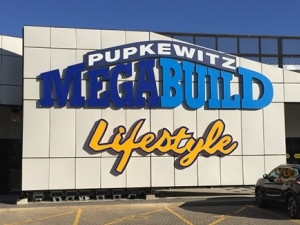 Pupkewitz MegaBuild has gone live with K8 Web Builder a powerful, integrated e-commerce solution. Web Builder integrates into Pupkewitz MegaBuild's existing K8 ERP system, enabling it to trade 24/7.
Pupkewitz MegaBuild implemented K8 Web Builder as a business to business tool, giving their existing customers the additional functionality to:
* View and order goods online - by brand or product category;
* View their current account information;
* Create an order or enquiry;
* Print quotations and invoices
* Check statements as well as online order status.
K8 Web Builder offers:
* A fully featured corporate Web site solution;
* In-built content management;
* Bulk upload for rich content;
* Live feed of customer pricing, stock availability, etc;
* Multi-brand, multi-channel- sharing a single back-office data-set; and
* Rapid deployment capability.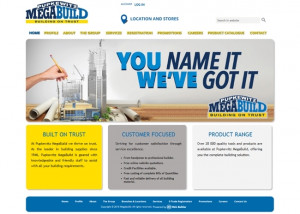 Pupkewitz MegaBuild is one of Southern Africa's largest building and hardware supply operations and has been a leading supplier of building goods since 1946. The addition of an e-commerce website adds a lot of value to the business. The online selling capabilities enable customers to place orders at any time of the day or night, making Pupkewitz MegaBuild more accessible to their customers.
Danie Du Toit, Financial Director at MegaBuild, said: "We are currently still in a final proof of concept stage with only limited customers having access to our Web site. We look forward to the official launch, when all customers can benefit from our e-commerce service offering."
Tiaan Deetlefs, Account Manager for MegaBuild, said: "MegaBuild has been a long-standing customer. It is good to see clients prosper with the solutions KCS offers. MegaBuild will see results in both their sales processing and bottom line, while customers will benefit from Web Builder allowing them to place orders anytime anywhere at their own convenience".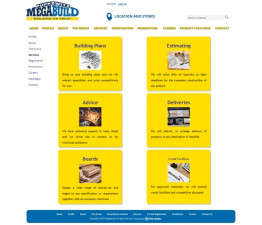 Benefits
* Full real-time integration with K8 ERP;
* Easy in-house maintenance of Web site;
* Customers can source own account information and pricing;
* Immediate visibility of customer orders; and
* Immediate access to product detail.
For more information about MegaBuild, visit: http://www.megabuildonline.com/