Cell C tackles DStv's sport exclusivity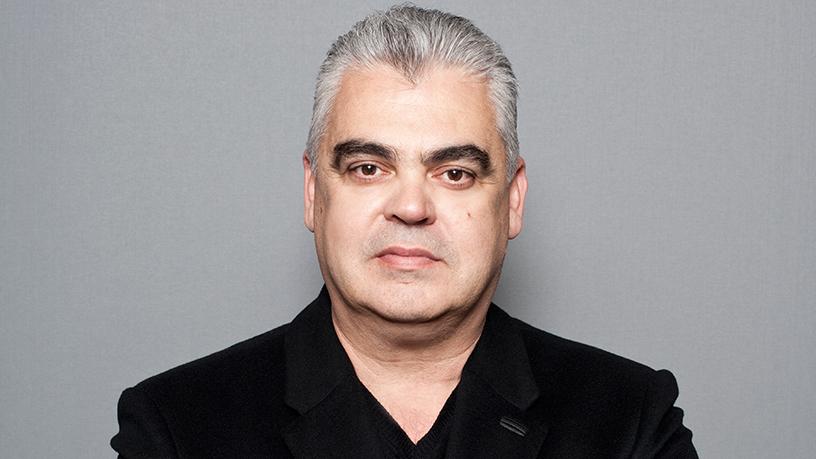 Cell C CEO Jose Dos Santos has taken a swing at pay-TV channel DStv, saying it has been behaving anti-competitively when it comes to exclusive rights to sports content.
"Our frustration is that these people are tying exclusive agreements with certain major broadcasters, and I'm saying, that's anti-competitive. Why is it exclusive? I can go to Europe and buy access to this content. Why can't I take local content and give it to most South Africans in a format that's cheap? Why are we giving it to only four or five million people who can afford DStv?" he said.
Dos Santos was speaking at the launch of Cell C's new platform, Black, which is primarily a video-on-demand (VOD) and live streaming portal but also enables services like gaming, sports betting, travel and hotel bookings.
Dos Santos announced that Black, which officially launches on 14 November, will offer sports streaming. He said it had already secured the streaming rights for five top European football club channels: Manchester United, Barcelona, Liverpool, Chelsea and Real Madrid.
He said the group is close to signing other sports-related deals and will meet with Rugby World Cup organisers in two weeks about a possible deal. He added the group is engaging with local teams and has had a good response so far.
"Why can't someone in Alexandra watch Sundowns play? If he doesn't have DStv he can't watch. I still get quite annoyed that most South Africans can't watch local football because the rights are owned by dominant organisations in this country."
Competition complexity
"What you should be asking yourselves is shouldn't we be going to the Competition Commission and saying why are we tying up all of these exclusive contracts on content and not giving it to all South Africans? Why are we limiting it to a decoder?
"There is no point sitting here and saying data must fall but then you can't deliver the content because everyone wants to have it for themselves. I mean, imagine I said streaming is zero-rated, but what is that going to help if you still can't access your local football or rugby? So now we are going to bid for those rights as well."
Dos Santos said in the past there was no separation between broadcast and streaming rights but "now the world is about streaming, no one is watching TV, people are streaming".
"Now you have tied up all of your rights with one distributor when you should be offering your streaming rights to a whole host of other individuals who can deliver that content in an affordable way. Look how easy it was for me to buy European football, because I only bought the streaming rights not the broadcasting rights," he added.
Affordability was a key issue for Cell C when designing the Black platform and it has priced access to the football channels at R5 a day or R25 per month.
Bidding war
Dos Santos said Black wants to bid for streaming rights for sports and Cell C has "a bidding war chest" to do it.
"We are now in the process of buying content. For the first time, the major broadcaster in this country has someone who is going to bid against them. So if I lose, their price goes up."
ICT veteran Adrian Schofield believes VOD services starting to offer sports content reflects the ongoing convergence of broadcasting and telecommunications services and the growing number of consumers accessing affordable broadband. However, he does not believe Cell C's platform will be a major threat to MultiChoice's DStv just yet.
"SuperSport contracts give DStv the 'monopoly' advantage in the short to medium term. The value of those contracts is very high, so any potential competitor will have to pay a higher price to wrest any of them away from DStv," Schofield says.
"SuperSport rose to its dominant position through the willingness of its owners to invest in the agreements with the sports bodies and other TV channels for exclusive rights, and then to market the products aggressively in this region. You could argue that Cell C is familiar with this situation, having battled for years to take market share from Vodacom and MTN," adds Schofield.
World Wide Worx MD, Arthur Goldstuck, says the threat to DStv is not about types of content, but about rights to specific content.
"MultiChoice destroyed HiTV in 2010 when it won the bid for English Premier League (EPL) rights. Last year, it paid £296 million [R5.4 billion] for Sub-Saharan Africa rights to the EPL from 2016 to 2019, and has extended that to 2022. Nobody on the continent can compete with it in the bidding war or the viewership war for sports.
"This is a major issue across Africa. In Kenya, for example, regulators have looked for ways to address the DStv monopoly on the EPL, but have not found a solution. The reality is that, for now, market forces rule, and if one entity is able to outbid others for rights to specific content, no amount of whining will change things," he adds.
Content creation
Goldstuck believes that before long, consumers will have access to live streaming and sports on-demand covering numerous niches, which will make for a richer viewing landscape serving a far wider range of viewers.
"As long as MultiChoice has the EPL rights, it will maintain leadership in the pay-TV stakes. However, it's not a slam-dunk, to use a metaphor from another sport. There are two other categories of potential threat to DStv: the vast amount of high-quality, original content being produced by Netflix; and the likelihood of Netflix and others beginning to produce more local content for on-demand viewing."
Black is also in discussions with local production companies to produce original content.
Goldstuck, however, points out that "DStv also does not stand still".
"It brought Showmax into its premium bouquet partly as a response to Netflix, partly in acknowledgement that its current catch up service doesn't compete effectively with DStv. It has now launched VOOV, a streaming entertainment channel. We can expect many more tweaks from them as this sector evolves. These are, however, lightweight challenges to the Netflix VOD juggernaut," Goldstuck concludes.