Court date set for spectrum showdown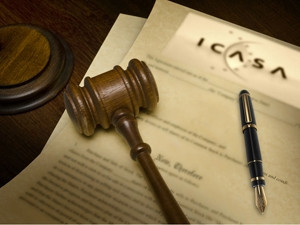 A court date has been set for the legal battle between the Department of Telecommunications and Postal Services (DTPS) and the Independent Communications Authority of South Africa (ICASA) over a planned radio frequency spectrum auction.
The North Gauteng High Court has set the matter down for hearing as a "special motion" to take place on 27 and 28 September.
According to court documents that ITWeb has in its possession, respondents in the case include the acting chairperson of ICASA and the regulator itself, as well as Vodacom, MTN, Neotel, Telkom and Cell C. The DTPS and respondents need to file heads of argument or answering affidavits by specific dates, ahead of the hearing.
In August, DTPS minister Siyabonga Cwele filed the motion to interdict and thereafter review and set aside the planned spectrum licensing process initiated by ICASA in July. The minister voiced concern that ICASA's public invitation to apply for the high demand radio frequency spectrum "was issued without consultation and prior notification to government as the policy-maker".
This after the regulator, on 15 July, issued an invitation to operators to apply for licences for spectrum in the 700MHz, 800MHz and 2.6GHz bands, to be used to provide mobile broadband wireless access services in SA. The regulator said the main aim of licensing spectrum is to ensure nationwide broadband access for all citizens by 2020 in line with the National Development Plan and SA Connect.
The DTPS maintains the spectrum auction cannot take place before the department has finalised its integrated ICT policy White Paper, which should outline clear government policy views on national spectrum.
The draft Integrated White Paper is sitting before national Cabinet for consideration and adoption after being submitted by the minister on 2 March.