PayGate offers cash-based e-commerce solution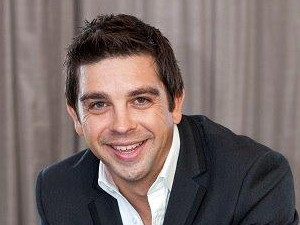 Payment service provider PayGate has entered into a partnership with Trans Africa Solutions, an African payment solutions company.
Trans Africa's patented smart code product, SCode, allows barcoded invoices to be settled in cash at retailers and post offices throughout SA.
PayGate says until now, barcoded invoices, which allow cash settlement, have been the exclusive domain of large companies which have had to negotiate individual deals with retailers, and undergo lengthy and costly integration processes.
"The SCode solution will allow even the smallest businesses selling online to generate electronic barcode invoices using all Internet platforms, for goods or services being purchased. It also enables the large number of consumers who prefer to use cash, or who don't have bank cards, to make payment for online purchases," says Brendon Williamson, PayGate's head of business development.
He notes e-commerce has traditionally relied on card payments or EFT transactions. This has effectively cut off a large percentage of the population who may still not trust online payments, or who may be unbanked, Williamson points out.
"You can now imagine a parent in a remote area buying textbooks online via their cellphones, receiving a barcoded invoice and then being able to make payment at their local Shoprite, and their child at university receiving the books the next day. This opens online shopping to every person, across every LSM [living standard measure]," says SCode director Fraser Gregg.
The network of retailers which currently accept the SCode cash, debit or credit card payments include OK, Shoprite, Checkers, Checkers Hyper, House & Home, USave and all post office outlets, with other large retail chains coming on line in early 2016.
The PayGate-SCode solution can be added with no additional development required by the merchant, the companies say. Even with the cash element, the system allows for automatic reconciliation, significantly streamlining the transaction process for merchants.
"Our clients want to get paid as fast as possible, in as many ways as possible. This has allowed us to offer yet another means of payment without any additional integration being required," says Williamson.
PayGate is experiencing a year-on-year growth rate of 25% to 30%, says Williamson. "This said, we still have a long way to go, considering online sales only account for a small percentage of all retail sales - less than 5%. This is exciting as it shows there is still a large portion of the market that is yet to adopt online transacting and this equals opportunity for online retailers as well as payment providers."
Looking ahead, Williamson says PayGate plans to expand the SCode offering into further African markets, many of which remain predominantly cash-based.