Massive tech glitch hits Joburg billing system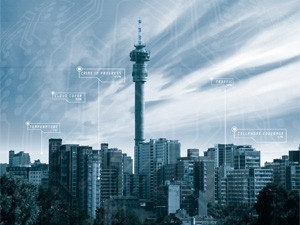 The City of Johannesburg (COJ) suspects its automated billing system has been tampered with after the city's revenue department reported a serious failure in its customer statement delivery system relating to the April accounts.
In a statement issued yesterday, COJ executive mayor Herman Mashaba said the city's billing system is under threat.
He pointed out this failure resulted in approximately 412 000 accounts not being issued monthly statements, with a further 97 000 being issued incorrectly. This cost the city an estimated R1.3 billion.
"This is an automated system that has never produced an error of this magnitude before. It is, therefore, suspected that the system was tampered with. I have issued an instruction within the city to engage with law enforcement agencies and the cyber crimes unit so as to investigate the cause of the failure."
Considerable consequences
According to Mashaba, as a city, the revenue COJ generates constitutes 84% of its R55.9 billion budget and the implications of a delay in collecting revenue from this number of accounts could have dire effects on the city's cash flow.
"Our ability to address the enormous service delivery backlogs which we have inherited depends almost entirely upon our success in collecting revenue. We are currently working to ensure all accounts are issued during the course of this week, and that accounts which were issued incorrectly are rectified."
He notes this will result in certain households receiving two statements this month. "We apologise for any confusion caused. Double billing is a historical issue in our city and we have plans in place to ensure it is a thing of the past by the end of June.
"We appeal to all residents affected by this confusion to proceed to make payment based on the historical average billing of their accounts."
Delivering his inaugural budget in Braamfontein yesterday, member of the mayoral committee for finance, Rabelani Dagada, also pointed to the mess in the city's billing system.
"We cannot continue to ignore the fact that challenges in our billing processes have reached crisis levels," said Dagada. "Our understanding is that the billing crisis comes as a result of many changes that were brought into the revenue value chain which were not managed well."
He noted the integration of 16 municipal councils into one single metropolitan municipality was the first change which resulted in inadequate quality of billing data.
Phakama legacy
The implementation of SAP under the auspices of Project Phakama was also poorly managed, Dagada added.
Johannesburg started implementing Project Phakama in November 2009, and completed the move in June 2010. The project was established as part of the city's vision to move from legacy systems onto an integrated platform to provide better functionality in metered services, billing, collections, customer service and payment processes.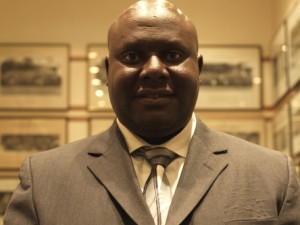 The COJ's aim was to develop a sustainable revenue base through improved billing revenue management. Under Phakama, the city migrated its billing system onto a SAP platform. The project had several aims: to supply a single-service utility for managing the revenue value chain; be responsible for overall revenue and customer services; operate a single database; and give the city a single IT system sufficiently robust to run the integrated and complex operations of the city.
However, thousands of Johannesburg account-holders complained about grossly over-inflated bills, inaccurate meter readings, illegal disconnections and a lack of service from the city's call centre.
Dagada said having studied the challenges faced by the city's billing system, they have begun implementing a number of interventions to turn the situation around.
These include the establishment of a technical support services unit to ensure complete billing, accurate and clear invoicing, an effective payment process, effective credit management, improved customer relationship management, and timeous issue resolution.
He also proposed a dedicated Revenue Nerve Centre which will monitor the performance of the revenue value chain in real-time, detecting revenue losses and escalating identified issues to the technical team; as well as the integration of the meter reading function into the Revenue Shared Services Centre.
"Our intention is to reach the target of 95% monthly actual readings by end of March 2018. Group Finance is working together with the Department of Environment and Infrastructure Services to review the water and electricity by-laws with the view of reducing the period for which the municipality is allowed to use estimated readings.
"We have insourced the city's outbound debt collections. The insourcing of this service since January 2017 resulted in the city collecting R275 million in March 2017 alone. During the month of March, the city collected R3 billion, exceeding our revenue budget and setting a new record in the City of Johannesburg."
COJ urges customers to call Joburg Connect on 0860 Joburg (562 874) to enquire how much they owe. Where a customer requires a copy of their account, they may visit their nearest Customer Service Centre or call the city's call centre.