WCape university prioritises BI, analytics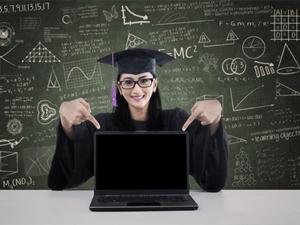 As of January 2017, the University of the Western Cape (UWC) will offer a post-graduate diploma that aims to address the data analytics and business intelligence talent shortage in SA.
UWC will join US-based institutions like Stanford University and the Massachusetts Institute of Technology to offer a post-graduate course in the field of computer software and media applications specialising in data analytics and business intelligence.
The programme will be offered by the university's faculty of economic and management sciences, and designed with the help of Cape Town-based machine learning start-up, DataProphet.
Natasha-Jade Chandler, head of operations for DataProphet, says the course is the first vital step towards addressing SA's talent shortage.
According to Chandler, a recent survey revealed IT leaders from SA, Egypt, Kenya, Morocco and Nigeria identified mobile, analytics, social and cloud as critical elements of business success.
She says: "The newly designed programme is definitely a major step in addressing this gap in SA - as well as the African continent as a whole - ultimately assisting companies in creating much-needed job opportunities by putting SA on the map as a data analytics business process outsourcing destination."
DataProphet co-founder and commercial director Daniel Schwartzkopff adds: "Having first-hand experience working in the machine learning field within the South African and American contexts, we are excited to be involved in the design and development of this course."
Universities step up
Last year, UWC teamed up with the University of Cape Town and North-West University to form the Inter-University Institute for Data-Intensive Astronomy (IDIA).
IDIA was set up to address the shortage of data scientists and enable South African universities to jointly advance within the global Square Kilometre Array (SKA) project and lead in data science. Demand for these skills in SA is set to increase when the SKA radio telescope goes live.
According to dean of the faculty of economic and management sciences at UWC, professor Kobus Visser, the new postgraduate diploma is a first for any South African university.
"It clearly indicates the commitment and collaboration between higher education institutions and the world of work to be responsive to the needs of the business community so that we can collectively develop employment opportunities in and for the digital economy," he says.
The Institute of IT Professionals South Africa director and independent learning specialist Moira de Roche lauded UWC's decision to introduce this course in its post-graduate programme.
De Roche says: "I think the institutions are following global trends, which is a good thing...
"Certainly jobs such as data scientists are 'hot jobs' now and will continue to be so for the next few years., I hope the institution also plans to make the course 'responsive' - in other words, designed in such a way that the content can and is updated 'on the fly' on a continual basis."
She adds: "Providing this specialised diploma should open a new line of employment opportunities for post-grads. The lines between IT jobs and digital jobs in media are becoming very blurred - having skills and knowledge that straddle different industry sectors will meet the market need."
Registration for the UWC post-graduate diploma will open in September and will initially be offered as a part-time course over a maximum period of 18 months. Applicants will be subjected to a selection procedure as admission capacity is limited.