Facial recognition in FICA processing
Know your client better.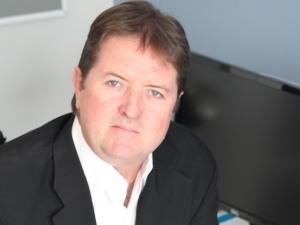 The Financial Intelligence Centre Act (FICA) requires that all financial institutions be able to identify their customers. The aim is to combat money laundering by requiring South African banks to ensure they have the correct personal details for all of their customers. This entails establishing and verifying certain customer details.
Banks are audited by the South African Reserve Bank every three years to ensure all of their customers are FICA compliant, and part of the process entails checking the bank is able to identify all of its customers. Non-compliance with these anti-money-laundering controls can attract a sizeable fine. However, all too often, banks are handed photocopies of customers' identity documents that are of such a poor quality that the photograph is barely visible. This means that not only can they not identify the customer, but they also have no way of ensuring the identity document actually belongs to the bearer thereof.
Paul Wright and Rui Fernandes, directors at Datafinity, say this needn't be the case as technology makes it possible to ensure a high-quality image of the customer is provided and will soon be able to verify that the person in the image is the person stated by the identification document. "This is done by checking the quality of FICA documents when the banks scan them or ingest them into their system," they explain. "By extracting biometric information from the photo of the person's face, we use a combination of 68 reference points to identify that person's unique facial footprint. Very soon, we'll have the ability to compare that facial pattern against back-end systems that have an original image of that person.
A score is automatically generated that says the image identifier is good enough to identify that person. However, the possibilities extend beyond identifying a photocopy of a photograph, says Fernandes, Technical Director at Datafinity. "It's also possible to check biometric data against a video of a person made on a cellphone in order to positively identify that person.
"This means that people don't have to physically go into a branch to be processed, they can be validated remotely."
The facial recognition application uses predefined templates that contain pattern detection algorithms that identify features of a face within images. Fernandes says: "This technology is currently in use primarily at financial services institutions, but it has other potential applications. For example, if you open an account at a retailer, this application could lower the risk of fraudulent identity documents being used, and once we're able to link back to check the authenticity of the ID, it'll drastically reduce identity theft."
The application is Web service enabled and can be deployed on- or off-premises. It can be used as a paid-for transactional service to run sporadic ID checks, or as a fully fledged application that's tied in to other software within the business, depending on the nature of the business, says Wright.
"The ability to automatically check proof of identification regardless of how it is submitted, whether it be by cellphone, e-mail or Web, is invaluable," continues Fernandes. The application can also be used to check archived FICA documentation as it processes facial images and fingerprints at a very fast rate. ID copies that are flagged as low quality can be sent to a human being for double-checking and the customer can be asked to submit a better quality proof of identification, if required.
Some interesting facts around facial recognition technology:
* Can perform facial detection and validation on still images, simultaneous multiple face recognition and fast face matching.
* Ability to perform fast and accurate detection of multiple faces in live video streams and still images.
* Sixty-eight facial feature points can be extracted.
* Facial attributes can be detected, such as smile, open-mouth, closed-eyes, glasses, dark-glasses or beard.
* Face image quality determination ensures only the best quality face template will be stored.
* Tolerance to face position allows for 360 degrees of head roll, enabling face detection and validation for all image orientations.
The applications for the technology are extensive, and would definitely be of interest to any organisation looking to improve their KYC (know your customer) processes and reduce the risk of fraud.