Ansys eyes telecoms, infosec push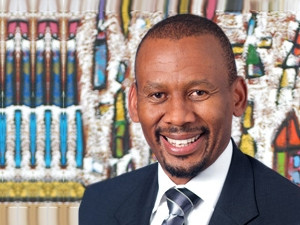 AltX-listed company Ansys yesterday announced its interim results for the six-month period ending 31 August, reporting a 92.7% increase in revenue, from R80.5 million at the end of the 2015 financial year to R155.1 million.
CEO Teddy Daka says he aims to position the company - which is in the midst of a financial turnaround exercise - as a formidable player in the South African telecoms and cyber security areas, by attracting more talent and stepping up its work in the public sector.
Daka says he is satisfied with the progress of his company's turnaround strategy and remains bullish about the organisation's ability to swing the fortunes of its few underperforming divisions - before the end of the year.
Earnings before interest, tax, depreciation and amortisation increased by 333.3% - from R2.1 million to R9.1 million - over the six-month period, while headline earnings per share are up by R1.48, from a loss of 16c to earnings of R1.32.
Working for SITA
Ansys recently acquired Parsec Holdings, for R81.7 million, to strengthen its position in technology-driven engineering solutions for the mining and industrial, telecommunications, defence and IT security sectors. In the previous financial year, it also acquired Tedaka Technologies, which has given the company a strong foothold in the telecommunications sector.
"I spend a big chunk of my time bringing in talent, as we strive to continuously develop technology for the world market," says Daka.
Ansys owns the IP for an optical wireless broadband solution it aims to unveil in the local telecoms space. It is also developing its own IP for various cyber security solutions for both the B2B and B2C sectors.
In the meantime, the company would like to accelerate its work with the State IT Agency (SITA), which would also boost its presence in the local telecoms and cyber security sectors. "We are currently doing work for SITA, via various partners, but we want to step this up. We want to do work for SITA directly," Daka explains, adding Ansys is waiting to bid on several tenders to be published by SITA in the near future.
This is not the first time Daka would be working with the state's ICT procurement agency, with SITA hiring Tedaka Business Consultancy, headed by Daka, more than a decade ago to help set up an ombudsman's office to probe allegations of fraud and corruption within SITA and its tender processes.
However, that partnership ended with SITA launching a R5 million lawsuit against Tedaka Business Consultancy, claiming the latter did not provide the services it promised. The lawsuit was ultimately dismissed, with costs, by the Pretoria High Court, in May 2009.
Despite this, Daka insists there never was an acrimonious relationship between him and SITA. "The relationship is good. I was the one who insisted on the court action - refusing to settle out of court - so that the matter could be cleared up properly. But there was never a problem; it was simply a commercial difference of opinion."
Stronger asset base
Ansys' turnaround strategy has also delivered a much stronger asset base, with assets having grown from R151.8 million at the end of the 2015 financial year to R327.9 million.
Rail and telecommunications remain the two highest-earning sectors for Ansys, delivering revenue of R60.2 million and R53.9 million, respectively, while defence and information security make up the company's third-biggest segment, followed by the mining and industrial segment.
"The intention of our strategy was for Ansys to become an innovative, IP-led and technology-driven engineering solutions provider in the global market space," says Daka. "We are now well positioned to take advantage of new synergies and increased capacity in order to service both existing and potential clients even better."