Semi-socialist start-up
42Engines is a tech start-up accelerator programme concentrating on Africa-specific tech ideas.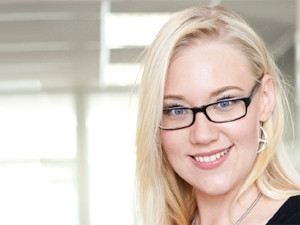 It's common knowledge that entrepreneurs in the start-up sector feel hindered by a lack of access to funds, technical skills and mentor/support systems. Despite these obstacles, it's still an industry where failure is not looked on too kindly. 42Engines aims to give start-ups a space to try to fail fast, rather than spend too long exploring potentially unsuccessful ideas.
42Engines is a seed fund and accelerator programme aimed at marketing technology, e-commerce, mobile and software as a service (SaaS) start-ups. It takes business concepts in this sector through a three-month programme where the idea is thoroughly scrutinised and either failed before any major risks are taken, or accelerated to a stage where the idea can stand on its own, is acquired or receives funding by a larger organisation.
While it's tempting to think that this sounds like any other start-up incubator or accelerator, the difference is that each business idea becomes incorporated into 42Engines' ecosystem for the duration of its tenure, rather than just having to share space and resources with other businesses in the programme.
42Engines is a mix of experienced investors, successful entrepreneurs and individuals who have successfully founded their own businesses. Calling themselves Business Conductors, their team is made up of Tim Shier, Heidi Custers, Greg Schneider and Daniel Neville. Despite the official-sounding title, the structure at 42Engines is flat, without a leadership hierarchy.
Vested interest
"We wanted to ignore all past leadership and management structures and create our own," says Heidi Custers, conductor and agency software specialist at 42Engines. "Our approach to concept validation requires a semi-socialist support structure between businesses. Each conductor has 40% of their success measured on the collective successes of other businesses. So if Greg fails, I fail too. Most incubators don't do more than offer shared services and space, but we want each conductor to have a vested interest in the success of other start-ups, so they learn and share all knowledge instead of getting stuck in their own trench."
In terms of how they approach their own start-up, Custers notes that the Lean/Agile methodology is largely followed. This means 42Engines operates off the basic premise of a minimum viable product, which requires a business or product to launch with the bare minimum possible, while still keeping users happy. This is then built on according to user data and feedback while the business/product is still live and operational.
"In the Lean Startup model," she says, "you try and 'fail fast', which requires you to learn as quickly as possible and improve your offering based on what your customers actually want, rather than taking years polishing a lovely white elephant you created in an ivory tower somewhere."
42Engines takes each start-up on its individual merits, so there's no one-size-fits-all recipe. "We have a defined three-month programme for founders that need an introduction to the Lean method. Once they've completed the 'Project Startup Programme', they have all the basics needed to present to our investors (business plan, marketing plan, financials, etc). One of our philosophies as conductors is collaboration for the good of the overall ecosystem so each of us supports potential new founders through the process," Custers affirms.
In the last 12 months, 42Engines has managed to formally explore 20 business concepts, of which 16 were successfully failed at low cost.
In the last 12 months, 42Engines has managed to formally explore 20 business concepts, of which 16 were successfully failed at low cost. "This means we accepted 20 business ideas into our three-month 'Project Startup' Programme. Of these, 16 were parked or merged with other ideas before the founders had spent too much time or money on them. The Lean Startup model rewards low risk-failure as a learning curve. This is a success because the South African business space doesn't look kindly on failed businesses (whereas Silicon Valley does) and you could damage your reputation badly by exploring a potentially unsuccessful idea for too long," she says.
As the 42Engines ecosystem is still fairly new, its success stories are still in the making, but Custers talks of two of their favourite successes. "Hiring Bounty is a 42Engines start-up that launched in August 2012 and changed the face of the South African recruitment landscape. It's a social referral recruitment platform that has more than 100 jobs live and almost R500 000 in reward money up for grabs for people who refer their friends for the niche positions on the site," she says.
"That's what we look for in a start-up. An idea that can solve a challenge that's unique to Africa. We've also had other very exciting businesses in private alpha set to take the agency management and mobile market research industries head-on."
Until then, the conductors at 42Engines will work on getting their own start-up to operate at full potential, in order to help fund future start-ups.
First published in the November 2013 issue of Brainstorm.