Finding new life for Triggerfish
SA's third computer-animated movie is the first to break into the global market.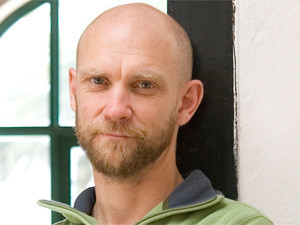 When computer graphics came of age in 2003, Triggerfish animation studio found itself in serious trouble.
Founded in 1996 mainly to create commercials, the studio had been very successful with both local and overseas TV series featuring muppet-style marionette characters. Triggerfish used a computer-free stop frame animation technique, also known as 'stop motion'. The studio produced the first season of the local kiddies' TV series Takalani Sesame, then went on to produce the parent US version Sesame Street for a few years, as well as Takalani Sesame seasons two and three.
But with relatively cheap software and hardware to render computer graphics, stop frame animation could no longer compete on bread-and-butter stuff like commercials, says Stuart Forrest, CEO at Triggerfish. Forrest joined the studio in 2001 as a junior animator.
"Computer graphics were cheaper and more flexible. All the new animators coming onto the market were learning computer graphics and not stop frame. Computer graphics became more attractive to the clients," he says.
Eventually, the studio could no longer survive on stop frame alone. The owners weren't that interested in computer graphics, and left to do other things.
Forrest and James Middleton, a friend and the owner of a post-production company, bought Triggerfish in 2003 in a 50:50 partnership. Middleton is now technical producer at the company.
"A year later, I was saying that was probably the dumbest move I've ever made. The only thing Triggerfish had was its reputation and eight years' experience in working with Sesame Street and fantastic animation," says Forrest.
"When we bought the studio, we still had hopes for stop frame, even though it was on the decline. But after we went through a year of no work, we decided to make a shift to computer graphics, warranting a new direction and restructure."
I had borrowed from friends, family and credit cards to pay for the company. For about three years, we thought we had lost everything.
Triggerfish decided to swap the technology it knew well for something new, and to change its product from commercials and TV series episodes to character-driven movies.
"We were not going to be a visual effects company, or a commercials company. We all had a feeling for how a character can entertain people," he says.
At this point, things got really tough. Triggerfish went into hibernation, as it were.
"We had about two or three years where we moved into the lounge in my house, and made software animation for Sesame Street. We did very small stuff. It felt like a complete disaster. It was a big investment, but I held onto it. I had borrowed from friends, family and credit cards to pay for the company. For about three years, we thought we had lost everything."
Forrest did some freelance programming to get by, among lots of other things.
Global sales
Then Forrest got a phone call from the company making SA's first computer animated film, Lion of Judah.
"They asked if I wanted to direct a TV short film," he recalls.
He said yes. About a year's worth of talks ensued with funders. Between the excitement of the then growing Triggerfish crew, and guessing that there wasn't really a market for a 50-minute film, the Zambezia TV short was transformed into a 90-minute feature film planned for cinemas.
Next, Triggerfish tackled the script, reworking it a few times.
"Fortunately we had a script consultant who'd worked in Pixar's development department. She wrote Cars, Finding Nemo and a whole bunch of the Pixar movies. She helped us to focus the film," says Forrest.
In November 2008, the script was at a stage when it was ready to be financed, and a sales agent was needed to represent the project internationally. At this point, Triggerfish needed to get the movie sold, get the pre-sales, get it funded, and do the design.
"We approached quite a few sales agents, until we found the right partner. You need a sales partner who believes in you, because he goes to all the film markets, and sells to distributors. If the sales agent doesn't really believe in the product, he is not going to sell at a premium price, and you don't get your budget to make the movie," Forrest says.
Triggerfish found its agent in the US-based Cinema Management Group (CMG) in the first half of 2008. The company facilitated all sales, including the deal with Sony for the US, Canada, the UK and Australia.
"I think Zambezia was sold to 16 territories before we started making it," says Forrest. "CMG is an amazing partner, as well as a consultant, with a lot of experience. We could phone and ask questions."
Legal eagles
A very difficult nine months of negotiations followed before Triggerfish had the finance in its bank account.
"There were 80 legal documents to finalise, some of them 40 to 50 pages long. We had everyone on retainer, so we had to find other work to pay salaries," says Forrest.
Finally, in September 2009, Triggerfish had all the money and could start the real movie-making, without having to worry about anything for another two years.
Triggerfish continued writing the Zambezia script, about 60 versions of it, right into production. Once the film was funded, the team did about six months' worth of character and landscape design, which changed it into "a completely different movie", Forrest says.
Getting famous voices for the feathered critters in Zambezia turned out to be tricky. Agents to big movie stars would not even consider the movie. Fortunately, CMG contacted the producer of one of Clint Eastwood's movies, who then persuaded several agents to let their stars voice the characters. So the likes of Abigail Breslin, Samuel L Jackson, Jeff Goldblum and local boy Richard E Grant jumped on board the project.
Making it internationally
In June 2012, Adventures in Zambezia premiered in France, and then opened in Israel in July, becoming the highest-grossing independent film of the Israeli summer, says Forrest.
"It was a small release, but it really did well. It beat some big studio movies, so we're happy with that."
In September, Forrest won the Innovators Award in the 2012 Entrepreneur of the Year Award sponsored by Business Partners and Sanlam, audited by PWC.
In early October, a million tickets had been sold in six countries as Adventures in Zambezia headed into its 13th week of release. The film was released in 70 countries. It debuted in SA on 26 December.
This year, Forrest plans to have the studio's second and third full-length animated movies out, after working on them for eight and five years, respectively.
The studio is also actively seeking a strategic partner, he says, to help finance a slate of movies, maybe five in a row. Other plans include fluffy character toys and digital games, as well as establishing a course to train up to 20 students in computer animation, entrepreneurship and business.
The idea is to 'create some competition for ourselves', says Forrest, to create a bigger animation ecosystem, as it were.
After the inauspicious start in computer graphics, what gave Triggerfish the edge to make it internationally?
"We're one of the newest kids on the block and not encumbered with legacy stuff. We hoped to get in overseas producers to help us, but we could not afford them, so we just had to do it ourselves. Although we learnt some lessons the hard way, we also tried things those producers would not have allowed, which did work. There was also a hunger, a feeling of, 'we're pioneers, and we know we can do this'."
Leading animation studio Triggerfish got out of the dying stop frame animation industry it dominated, and into new computer graphics animation age by sheer tenacity. The studio's animated characters can learn a thing or two from their creators about surviving changing times.
First published in the December/January 2013 issue of ITWeb Brainstorm magazine.