Cyber security and the future model
Implications of the 4th Industrial Revolution.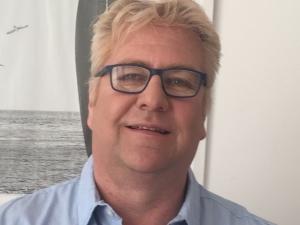 Industry leaders presented a wide range of topics and case studies at the Cyber Security in Banking Conference recently, highlighting the latest trends and development in cyber security. The event offered a comprehensive and multi-faceted agenda relevant to all banking and financial services professionals in the cyber security industry.
Local cloud specialist One Channel addressed delegates at the event, highlighting the opportunities of using technology in the fight against cyber crime in the banking environment.
The company's CEO Bernard Ford showed how businesses can prepare for the 4th industrial revolution and the implications thereof and also presented the future model of cyber security.
He warned that organisations can no longer operate in isolation in the convergence era or the 4th Industrial Revolution. "We stand on the brink of a technological revolution that will fundamentally alter the way we live, work, and relate to one another."
Ford pointed to the current cyber threat landscape and showed how Africa is being impacted by global threats. "WannaCry, the worst cyber-attacks in history, affected more than 230 000 computers in at least 150 countries."
"It will take a concerted effort from both private and public sectors to fight cyber crime and improve cyber security so that Africa's cyber security landscape can reach optimally contend with global standards," he added.
Financial services institutions need to incorporate a more agile cyber risk management approach, especially with the industry's high dependence on e-banking, mobile payments, and general cyber-operations.
He says the possibilities of billions of people connected by mobile devices, with unprecedented processing power, storage capacity, and access to knowledge, are unlimited. "And these possibilities will be multiplied by emerging technology breakthroughs in fields such as Artificial Intelligence (AI), robotics, the Internet of things (IOT), 3-D printing, nanotechnology, autonomous vehicles and quantum computing."
The 4th Industrial Revolution has the potential to raise global income levels and improve the quality of life for populations around the world. To date, those who have gained the most from it have been consumers able to afford and access the digital world.
"Technology has made possible new products and services that increase the efficiency and pleasure of our personal lives. Ordering a cab, booking a flight, buying a product, making a payment, listening to music, watching a film, or playing a game - any of these can now be done remotely," he added.
In the future, technological innovation will also lead to a supply-side miracle, with long-term gains in efficiency and productivity. Transportation and communication costs will drop, logistics and global supply chains will become more effective, and the cost of trade will diminish, all of which will open new markets and drive economic growth.
Major shifts on the demand side are also occurring, as growing transparency, consumer engagement, and new patterns of consumer behaviour force companies to adapt the way they design, market, and deliver products and services.
"It's no secret that technology has been advancing at a tremendous rate. This means that it is not only more powerful, intuitive and automated, but also more accessible, with companies offering software solutions that are now affordable for small to medium sized businesses - sometimes they're even free," he said.
Acumatica is a post-modern, true-cloud business system that takes advantage of the following trending technologies: blockchain security, IOT, artificial intelligence, multi-cloud and natural language interface to ERP.
Ford explained how they can implement large, complex systems in a fraction of the time when compared to legacy ERP systems. "Acumatica as a post-modern, true-cloud business system that takes advantage of these trending technologies including blockchain security, Internet of things (IOT), Artificial Intelligence (AI), multi-cloud and natural language interface to ERP."
"The conference certainly equipped the financial sector with strategies and skills for successful operations in the cyber security space. We shared valuable industry insights and knowledge, addressing the latest developments in cyber security as faced by financial institutions, with particular emphasis on cyber resilience, cyber security culture, and the protection of critical financial infrastructure, as well as risk mitigation strategies," he concluded.