Nigeria, SA underperformance hurts MTN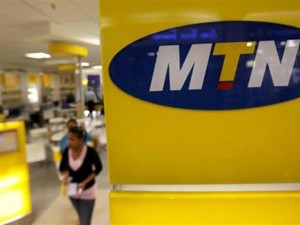 MTN expects to take a first half earnings hit on the back of under-performance from its Nigerian and South African operations. The telecoms operator issued the warning as it finalises its financial results for the six months ended 30 June.
MTN has advised shareholders it expects to report negative interim basic headline earnings per share (HEPS) and basic earnings per share (EPS). This compared to positive HEPS of 654c and EPS of 653c it reported in the previous comparable period.
"The expected decline in the HEPS and EPS is primarily as a result of the regulatory fine imposed on MTN Nigeria following a resolution with the Federal Government of Nigeria on 10 June 2016," MTN says.
The Nigerian regulatory fine is expected to have an estimated negative impact of 474c on HEPS and EPS.
In June, MTN finally reached a settlement with Nigerian authorities and agreed to pay the government $1.671 billion (R24 billion) over three years, for the penalty. The original $5.2 billion fine was slapped on MTN last October for failing to meet a deadline to disconnect 5.1 million unregistered SIM cards in the West African nation. The fine was later reduced by 25% to $3.9 billion.
The first 30 billion naira (R1.6 billion) instalment was paid to Nigerian authorities last month.
"Foreign exchange losses in a number of operations, losses from joint ventures and associates, and hyperinflation adjustments on MTN Irancell are also expected to have a negative impact on HEPS and EPS," MTN warns.
The interim results are expected to be further negatively impacted by the "under-performance" of MTN Nigeria and MTN South Africa.
MTN Nigeria's performance was impacted by the disconnection of 4.5 million subscribers in February, the final batch of subscribers to be disconnected in compliance with the Nigerian Communications Commission subscriber registration requirements.
"The withdrawal of regulatory services which was re-instated on 15 March with approval for promotions and price plans granted in early May also negatively impacted MTN Nigeria's performance."
MTN South Africa is expected to report a decline in the earnings before interest, tax, depreciation and amortisation margin, impacted by the marked increase in handsets sold during the first half of the financial year.
A further trading statement will be issued once MTN has more certainty on the likely range within which the HEPS and EPS are expected to be finalised.
The company's interim results will be announced on 5 August.