Gambling on growth
Expanding operations into the DRC? Here's what to expect.
The Democratic Republic of Congo (DRC) is an immense territory with poor infrastructure and low levels of mobile and internet penetration. At first sight, it might be hard to see why any company would want to launch there, let alone an ICT firm.
But look a little closer and it's clear there are a number of companies willing to tackle seemingly insurmountable problems and invest in the country, gambling on future growth that many feel could make the DRC one of Africa's major ICT and telecoms markets.
Orange sent a strong message earlier this year, acquiring Millicom's operations in the DRC after announcing its subsidiary in the country was the company's best-performing unit in Europe, the Middle East and Africa last year.
Poor infrastructure, operating challenges and questionable governmental intent all count against companies operating in the DRC, but the growth potential is there. The GSMA says the DRC has 48 million SIM cards among its 78.5 million people, with the number of mobile subscribers growing at 16 percent a year. Telecoms and ICT have been key drivers of growth in the country in the 13 years since its civil wars came to an end.
Indeed, there are signs the ICT sector in the DRC is becoming a 'battleground' for investors, according to Vox Africa. In its report, the company highlights a clear advantage for early movers, exciting new tech ventures, encouraging policy changes and increased internet penetration as key to the sector's attractiveness.
The challenges may be sizeable, but the growth potential may make many firms think twice before ruling out the DRC as a potential expansion destination.
Political will
The DRC government raised alarms among telecoms and ICT companies recently when it was suggested an ongoing review of the country's 2002 telecommunications law may include a number of controversial reforms, including subdividing existing operating rights into separate licences. In acquiring Millicom's local operations, Orange said it was confident these concerns had now been addressed by the government.
Generally, political will has been strong in building up the country's ICT sector, which was identified as a key driver of economic growth after 2003. The government has successfully liberalised this sector, constructing modern national telecommunications infrastructure, developing internet centres and promoting the teaching of ICT in schools.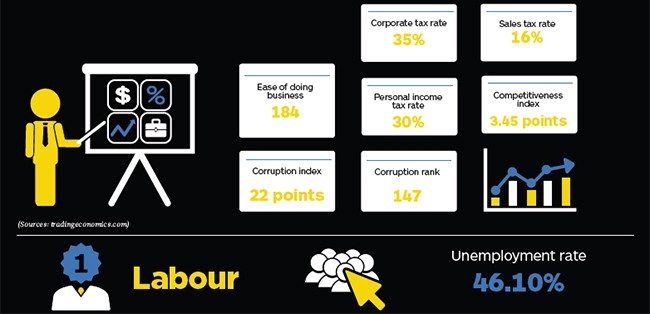 It has further, more ambitious, aims. By the end of 2016, the DRC aims to have a teledensity of 40 lines or mobile phones per 100 inhabitants, while also hoping to have laid 5 000km of fibre-optic cable. Public administration, specialised state services and border posts are all set to be digitised.
"Government recognises the importance of ICT and the development of this sector has long been one of its growth priorities," says George Etheredge, ICT research analyst at Frost & Sullivan Africa.
"Expansion here has generally been achieved by courting Chinese investment with Huawei - a key player in the telecommunications equipment market - and Congo Chine Telecoms, now owned by French Orange, still an important player in mobile."
Yet, this political backing has its limits. Etheredge says the government has not always been as active as it could have been in promoting the ICT sector, using as an example the fact that the first 3G licences were only granted in 2012.
Operators and other ICT firms have complained the environment is challenging, with taxation and other rules mainly aimed at generating additional income for the government. This hampers further investments in the networks. In 2013, the authorities capped call charges to a minimum of $0.10 per minute to prevent 'dumping' and stop their own telecoms tax income from declining. Yet the regulatory environment has steadily been improving.
Doing business
The ease of actually conducting business in the DRC is low. According to the World Bank's most recent ease of doing business rankings, the country ranks 184th out of 189 economies, although it did rise three places from its 2015 ranking. The growth potential may be great, but getting a business off the ground in the country is tough.
When it comes to starting a business, the DRC has taken major steps forward: it requires six procedures, takes 11 days, and requires paid-in minimum capital of 10.60 percent of income per capita. There are signs the government's liberalisation policies have paid off in this regard.
Yet, serious problems remain elsewhere. The DRC is ranked 174th for getting electricity, falling one place from its 2015 ranking. It requires six procedures and takes 56 days. The country also ranks very low for getting credit (133), protecting minority investors (174), paying taxes (173), and enforcing contracts (189). The US State Department has referred to cases of foreign businesses being subject to harassment and shifting rules, especially with regard to taxation.
Slow but steady progress is evident, however, with the DRC recognising it needs to attract foreign investors in order to increase economic growth. The Investment Code does not discriminate against foreign investors and the National Agency for Investment Promotion (ANAPI) is working to simplify new investments and make procedures more transparent. A steering committee has been set up specifically to improve the DRC's ranking in the World Bank's Doing Business report.
"Any business looking to enter the DRC should take note that data costs can be very high and much of the country still relies on satellite data transmission as there is a lack of fixed-line infrastructure. The Central African Backbone, a fibre network connecting Central African countries that was launched in 2015, should offer improvement when it becomes usable," says Frost & Sullivan Africa's George Etheredge.
Infrastructure challenges
The DRC faces what the African Development Bank (AfDB) says is 'probably the most daunting infrastructure challenge on the African continent'. Around half of existing infrastructure assets were in need of rehabilitation at the end of the civil war, while infrastructure had been a serious issue even beforehand.
Its vast geography, low population density, extensive forestlands and crisscrossing rivers complicate the development of infrastructure networks. The country faces serious power shortages, with close to half of existing power plants requiring refurbishment. Capacity must increase by 35 percent over the next decade simply to meet domestic demand.
Meanwhile, road and rail infrastructures are in 'dilapidated condition'.
This situation is unlikely to change much in the short term. The DRC needs to spend $5.3 billion each year over the next decade to catch up with the developing world in terms of infrastructure. Recent infrastructure spending of $700 million a year is inadequate.
The State of ICT
These infrastructural challenges pose a serious problem for the country's ICT industry. "The ICT industry in the DRC is very underdeveloped. This should not come as much of a surprise as the general level of infrastructure in the country is poor and incomes are very low," Frost & Sullivan Africa's George Etheredge says.
This is a key challenge. Only 16 percent of the population has access to electricity, further limiting the ICT market. Yet, the country is seeing significant growth in connectivity. Mobile penetration stands at around 40 percent, a significant improvement on the 18 percent recorded in 2010. Thecla Mbongue, research analyst at Ovum, says the DRC telecoms and ICT market is one of the fastest growing in Africa.
"Mobile subscriptions increased by 21 percent year-on-year in the third quarter of last year. During that period, the overall continent's growth rate was ten percent," she says.
"Growth is fuelled by a low penetration rate - 57 percent in the third quarter, compared to 81 percent across Africa - and increased data uptake. With very limited fixed network coverage, internet usage is growing on the back of mobile network development."
Clearly, the low-income population, vast territory and lack of governmental interest are hindrances, but the scope for growth in connectivity and thus uptake of ICT services is huge. Countries such as South Africa have already described the DRC as a 'strategic country', with a domestic market of 75 million people and bordered by nine countries with a potential market of 200 million consumers. This opportunity applies to ICT as it does to minerals and other products.
This article was first published in the April 2016 edition of ITWeb Brainstorm magazine. To read more, go to the Brainstorm website.