MWeb makes big move on FTTH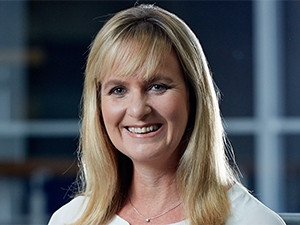 Internet service provider (ISP) MWeb has long-term plans to tap into the fibre-to-the-home (FTTH) market, with a number of deals with SA's top fibre players on the cards already.
"Our focus over the next four years will be on fibre, while ADSL still remains important for us ? it's not dead," MWeb GM of sales, marketing and product, Carolyn Holgate, told ITWeb in an interview.
"Our big focus is fixed-line, both ADSL and fibre, which shouldn't really come as a surprise to anyone because MWeb has always traditionally been a fixed-line player. It's the way we see the Internet moving. There is a lot of opportunity for fixed-line because that is where consumers are starting to do a lot more of their activity; people need a lot more data and they need it to be affordable."
She says in the long-term, fibre is going to be a key growth market for the company but the booming technology "still has a long way to grow in terms of its rollout and capacity before it catches up to the number of ADSL customers in SA".
"There are a lot of things you can do on the Internet that you can't really do on a mobile connection. You need a fixed-line connection, and that is where we see ourselves continuing to play. Fixed-line is also what we are good at, what we know."
Holgate says fibre is rolling out in pockets all over SA, although Gauteng is still the most dominant market, and there are a lot of infrastructure players involved in the market.
MWeb has deals with Telkom and Vumatel and has signed contracts with Fibrehoods, Frogfoot Networks and Century City Connect. The company is also looking into legal agreements with Mitsol, Octotel, Dark Fibre Africa, Maboneng, MTN and Vodacom.
She says the growing fibre market is taking up a lot of focus for MWeb because of the large number of players it needs to engage with and come to agreements with.
"Telecoms has an interesting history of consolidation, so I think there is enough room at the moment for all the players but I definitely do foresee consolidation in the future. I think it's a no-brainer," she adds.
Embracing e-commerce
MWeb last month announced it was closing its five remaining retail stores across SA at the end of March and opting to move all of its sales online. Fibre rollout was a driving force for this.
Holgate says the company is now focusing on getting FTTH field sales teams on the ground. The teams will be available mostly in Gauteng and the Western Cape, and MWeb will use an outsource provider in KwaZulu-Natal.
"We are finding that we are having to explain fibre to customers a lot and one-on-one communication is better than, for example, putting out a big TV advert. We really want to go to where the consumer is and that is why we have changed the business model," says Holgate.
"The stores were a great source of support for customers but we only had five and we were faced with a situation where we needed to go big or get out. We had to decide to either invest in another 20 stores or stop messing around."
She says undesirable locations in malls often made it difficult for the company to make a success of its retail business.
"So we were faced with problems which were not insurmountable, but it was an investment issue. We decided to rather make an investment in our fibre teams."
MWeb is still in consultation with the staff from the five retail stores that are shutting down and Holgate hopes "the majority of them will join the fibre teams".
The company is also redesigning its Web site, with the new-look site aiming to launch on 1 April.
"We are moving towards a more online environment; that is the future."
She says customers will be able to chat to support staff via the Web site or connect via e-mail. MWeb will continue to have telephonic support for customers more comfortable with doing business over the phone.