Starting students up
African universities are peddling entrepreneurship to fix unemployment.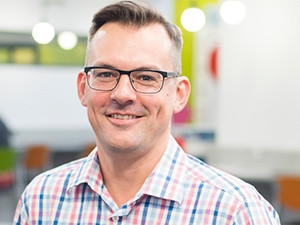 Africa's unemployment problem, especially among young people, is well documented. But some of the continent's universities are adapting to this reality by increasingly focusing on entrepreneurship, especially in the tech space.
In South Africa, where almost one-third of the labour force is out of work, unemployment among 15- to 24-year-olds is approaching 50%. Young Kenyans, too, are struggling for work, with 17.3% unemployed.
Africa's universities, no doubt partly to blame for the lack of applicable skills from graduates, are moving with the times in an effort to make sure students are better prepared for life after their studies. If students can't find a job, why not equip them to build businesses and become employers themselves?
"Globally, there's the belief that higher education is the only pathway to a career, professional advancement and success," says Philip Marais, CEO of Stellenbosch University's incubator LaunchLab.
Yet, he continues, the spectre of unemployment means universities are now required to ensure students know about and are prepared to enter entrepreneurship as an alternative post university route.
"Universities have strong links to industry and, with access to research and innovations, they're in the perfect position to be a key driver of entrepreneurship and innovation," Marais adds.
"Through university-based incubation facilities, universities can be on-hand to support the creation and growth of innovative businesses through programmes."
This is not an idea that is unique to Africa. Such models have worked abroad for some time, such as Route 128 and Silicon Valley in the US, which developed around MIT and Stanford University respectively. Now, it's spreading across the African continent.
New mandate
Angelica Kiboro is entrepreneurship and partnerships manager at the @iBizAfrica incubator at Nairobi's Strathmore University, and says boosting entrepreneurship fits the mandate of universities as it marries the theoretical with the practical.
"It's important that universities go beyond providing technical skills and knowledge. They must also provide enabling environments that can aid their students to commercialise their academic projects and ideas," she says @iBizAfrica launched in 2011 with just this mandate, with Kiboro saying it was more effective to encourage and support commercialisation at university level than with older people.
"Students have the energy, drive and time to try out different aspects of entrepreneurship," she says. "The older people get, the more complex it is for them to get into entrepreneurship. It is therefore necessary to encourage students from university level to become entrepreneurial."
It's important that universities go beyond providing technical skills and knowledge.

Angelica Kiboro, @iBizAfrica
Whereas LaunchLab and @iBizAfrica focus on incubating and supporting entrepreneurs, elsewhere there are moves afoot to fund them. In Nigeria, Venture Kinetics and Passion Incubator have just launched the FastForward Student Innovation Fund, an impact investing fund aimed at students or recent graduates.
Co-founder Olufunbi Falayi says African universities should be the bedrock of innovation, as they are in advanced countries, providing the academic environment, collaborative atmosphere, infrastructure and guidance to spur innovation among students.
"Unfortunately, the Nigerian university system is still very backward and is not really built to support entrepreneurship, so students are not motivated to think," he says. "This is already evident by the quality of applications we receive at FastForward."
Digital content
Nigerian students do have a track record of creating successful businesses, however, with Jobberman, Gamsole and Waracake among them, so Falayi is confident his fund will be backing a number of winners. Yet there are a number of risks.
"Their level of exposure might limit the quality of their dream, so they might not know what is possible. They are still young, so it's difficult to gauge who is really serious and ready to be in the game for the long haul," he says.
African universities have already provided enough innovation to suggest, with the right support and funding, the future is bright. One such company is Custos Media Technologies, which embeds bitcoin bounties in digital content such as videos, enabling bounty hunters to flag when it has fallen into the wrong hands.
Incubated at LaunchLab, and initially funded by Innovus Technology Transfer, the industry interaction and innovation company of Stellenbosch University, Custos managed to 'catch the wave' of university interest in entrepreneurship at the right time, according to CEO GJ van Rooyen.
Since its launch, Custos has been fortunate enough to have received support from the university or related institutions in a number of areas that typically would prove a challenge for first-time entrepreneurs, including patents, branding, concept, validation, funding, incorporation, incubation, IP management, networking and talent.
"Both spin-out and campus entrepreneurs can be helped through entrepreneurial skills development, on-campus access to business development resources, and business incubators," he says.
"I think Stellenbosch presents a useful case study with LaunchLab, which has designed a tightly integrated combination of all of the above, and is franchising the skills development component at campuses across South Africa and abroad."
Among the many opportunities offered by LaunchLab are the Lift-Off Programme Pitching Platform, offering participants the chance to win a share of over R150 000 in incubation support services, and a media breakthrough innovation challenge, launched in partnership with MultiChoice, which offers winners a share of R100 000 in seed funding and incubation support.
Legitimacy
With the support of the incubator, and the funding from Innovus, Custos has made great strides. In April, the company raised a second round of seed investment - just under R4 million - from a South African private investor and the New York-based Digital Currency Group. It is using the funds to roll out its product to high-risk media producers across the world, companies that often see piracy cut tens of millions of dollars from a production budget.
With the new funding and the ongoing support of the university, Custos is also expanding its product offering among independent movie producers. It will also take the concept to larger Hollywood players, and begin testing a solution for protecting e-books.
Launching from within a university has also had less tangible benefits, according to Van Rooyen.
"Being able to say that we commercialise research from a university, and that the company is a university spin-out, has opened many doors," he says. "As many startup founders will know, one of the earliest challenges is legitimacy - just getting prospective clients and investors to take you seriously."
Although many things can boost that legitimacy, such as a previously successful founder, winning competitions, and early word-of-mouth customer traction, university branding is one extra credential that can help convince clients and investors a company is not just another flash in the pan.
The trend of African universities backing student entrepreneurs is likely to continue, Van Rooyen says, although more positive examples of successful university-born companies would help to accelerate the development and spread of such programmes.
"Universities are chokepoints in society where clever, talented and resourceful people cluster together for short, intensely developmental stages of their lives. The combination of knowledge, resources, talent and diverse influences creates a brilliant breeding ground for young entrepreneurs," he says.
"The best stimulus for student talent would be successful ventures. We need more successfully funded ventures for students to join and experience entrepreneurship. We need more successful businesses that grew out of these ventures, to show that entrepreneurship can create opportunities, solve real problems and create wealth. And we most certainly need many more great success stories, where locally-founded startups rise up to compete globally."
This article was first published in the July 2016 edition of ITWeb Brainstorm magazine. To read more, go to the Brainstorm website.