Students to showcase value of data science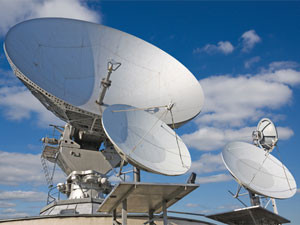 Forty-three students from SA's higher education institutions will next week showcase different data science-driven solutions in Pretoria.
This showcase is part of the Department of Science and Technology's (DST's) initiative to highlight the importance of data science for SA and help develop skills for students interested in pursuing a career in data science.
The country suffers from a shortage of qualified data scientists, with increasing fears that the vast amount of data generated by the Square Kilometre Array (SKA) telescope will be shipped and hosted overseas.
As one of the host countries of the SKA project, SA needs data scientists to interpret and analyse all the data that will be produced by the radio telescope.
In this instance, the DST has funded the Data Science for Impact and Decision Enablement (DSIDE) programme, which aims to build capacity in the field of data science and bring solutions to real-world problems.
The DST says: "Persistent drought conditions in SA and the Southern African region continue to have a negative impact on food security. But data science-driven solutions developed by the country's young people could hold the key to how government addresses challenges like these."
The department adds that one of the DSIDE projects is "Project Mati", which uses data on the drought to assist the Department of Water and Sanitation to develop an information system on water-related matters in the country.
Project Mati also aims to develop a Web application that will help the department to best display the data, mapping the affected areas, settlements and municipalities, according to the DST.