Capitalising on new insurance opportunities in East Africa
Ashok Shah, Group CEO of APA Apollo.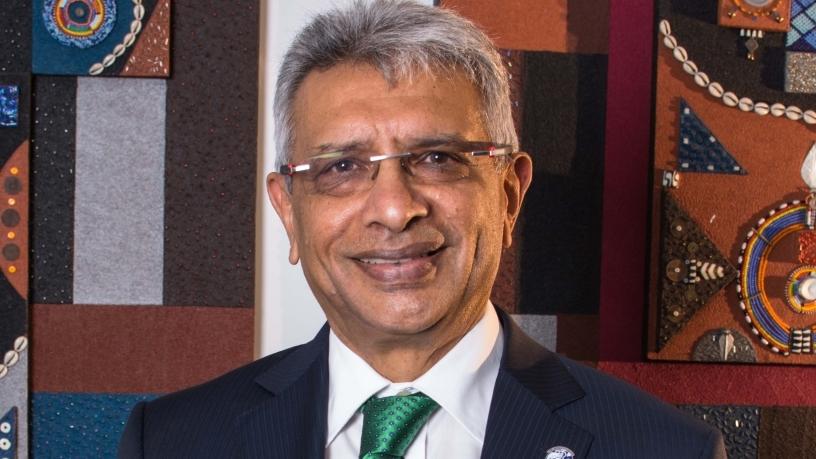 Consolidation is taking place in the East African insurance market due to rising capital requirements and mergers with international firms that want to gain a foothold in the region. Ashok Shah, Group CEO of APA Apollo, examines the opportunities this brings.
"In addition to operating in such a dynamic business environment, insurers in East Africa have access to a growing young population with significant purchasing power. This is especially the case in Kenya, which EY ranked as one of the continent's most mature insurance markets with strong growth potential."
Urbanisation and developing economies will likely spur increases in annual insurance premium incomes in the region. However, the market still needs to overcome challenges common to the sector in the emerging world.
For example, insurers are struggling to expand coverage to the large informal sector and income-sensitive population. For this sector of the population, insurance remains a secondary or tertiary need.
"Having said that, millennials will provide new avenues for growth. Selling to this segment via mobile is easier than ever, but products must be designed to have a limited life cycle to appease the instant gratification culture of this generation. While a lack of trust and fraud remain difficult to combat, insurers must embrace technologies like artificial intelligence to counter it and be able to pay claims faster. This is critical to capture the attention of this younger customer segment."
Reaching the uninsured
Given how mobile is becoming increasingly pervasive, it must be the primary platform for growth. According to the Communications Authority of Kenya, [mobile] penetration in the country stood at 88.1% as at the end of September last year, with 37.8 million subscribers.
"The growth in mobile phone ownership is the most dominating factor compared to other technologies. It can reduce risks by controlling cost, increasing productivity, and enhancing the customer experience."
But, even though other industries are adopting mobile because of its convenience and reach, insurers in East Africa are still slow on the uptake. Critically, mobile technology can have a huge impact on the insurance industry by attracting new customers and retaining former policyholders.
"Access to a mobile device is the first step towards broader financial inclusion since it allows people to access affordable financial products like insurance."
Embracing innovation
Even though insurance in Kenya is mainly sourced through agents, brokers, or directly by insurance companies, this is changing as insurers are moving from a product-focused sales process to one determined by the needs of the customer.
"Real-time data at the point of sale and ability to drive needs-based selling is a growing priority of insurance in Africa, not just Kenya or the region. Additionally, evolving technology and changes to the regulatory environment are driving significant shifts across the insurance distribution landscape."
Even though the need for insurance to be sold more directly and at a lower cost is not new, the need to do it has changed into an organisational priority. Similarly, the adoption of bank assurance in Kenya has seen these financial institutions become intermediaries themselves by forming an agency.
"They market insurance and receive a commission. For them, the commission becomes an extra income while the risk remains with the insurer. The opportunity to automate the business by using technology is important for a quick execution. Here, two different systems need to be integrated. However, it becomes an important market for an insurer as it can increase the market share for the insurance industry as the bank's database can represent a significant client base."
Micro-finance presents insurers in the region with another potential channel to drive sales. It provides access to financial services that can help reduce poverty by promoting opportunities and facilitating empowerment. In general, formal financial services are not available to everyone due to high interest rates, collateral requirements, complicated application procedures, and long admissions processing.
"However, micro-finance provides low-income consumers with access to basic financial services, such as loans, savings, money transfer services, and micro-insurance."
Aggregators are also becoming an increasingly important channel for insurers in Africa. They provide the possibility of integrating insurance into a more complete buying experience that blurs industry boundaries. However, the need to tailor products with the flexibility of dynamic pricing remains a significant obstacle to overcome.
"Insurance in East Africa is changing. How quickly insurers embrace this and utilise new technologies to adapt should be a strategic priority for them if they want to remain competitive."