The Africa contradiction
Tech vs humans: anecdotes from Africa and what it intimates for the future of retail.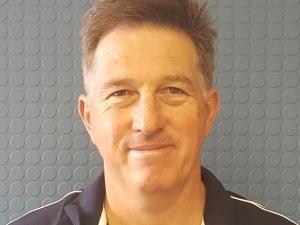 Africa is a massive contradiction in terms. It may well be behind the rest of the world in some ways, but if you want to survive in retail you need to implement the latest technological advancements and sometimes even develop technology specifically for the environment. Andrew Dawson, Commercial Director, Solutions-in-hand, elaborates: "There are so many variables in Africa, in terms of culture, buying patterns and market accessibility. When you're trying to do business in an African country, local understanding is everything, especially when it comes to integrating into the culture and being able to communicate in the local languages. The first and most important step is to understand the ground rules of working in Africa."
Dawson explains: "No single country is the same, each one is very different and the only way to figure out how things work is to scope out the local conditions yourself. You have to go into the markets with the local sales teams and see how business is conducted. It's the only way you'll get a business off the ground, by visiting the retail outlets and engaging with the people who work there, as well as chatting to their customers."
Dawson says businesses wanting to trade in Africa also need to establish the local availability of data connectivity and electricity in urban and rural areas. If you want to implement Internet of things (IOT), you need access to both resources. He says, "In certain countries access to full-time electricity supply is not guaranteed although certainly improving year on year, this coupled with the fact that in some countries the retailer actually turns his retail units (fridges, display units) off owing to the cost of electricity.
"This has implications for anyone trying to deploy an IOT solution that requires a perpetual power source. And people use data differently in Africa. The costs vary on a daily basis, so SIM swapping between providers is common. People have multiple SIM cards and swap them out to benefit from the day's special offer on data."
It's clear, Africa requires a unique approach to doing business in a retail environment. One of the key pre-requisites of any technology platform deployed is the ability to generate 'line of sight' of product sales and distribution in the target market. For this to happen, certain key retail fundamentals need to be in place. These include:
* Stock take (opening and closing).
* Stock movement from warehouse to delivery vehicle.
* Electronic recording of sales and returns.
* Settlement of cash and returns.
There are a number of distribution management solutions that provide the above functionality, but only those companies that have dirtied their shoes by walking through the streets of the informal trade will be able to adapt to the unique curve balls Africa delivers. Examples include the challenge of stock being transported by bicycle or wheelbarrow, where products are sold in various different volumes from crates and cases down to single units for the small trader who has set up his umbrella on a busy pathway and makes his collections by bicycle as many as three times a day.
Over and above these challenges, there's local government legislation that has to be complied with such as fiscal printing, different approaches to credit terms and invoice generation. Most retailers will operate on a form or credit offering in that they will make a delivery today, collect a new order for two days' time and then collect the payment for today's order with the next delivery.
Dawson continues: "The rise of mobile banking (M-pesa, M-visa, Tigo Pesa in East Africa) has been spectacular in the customer to customer market, and now we're seeing the business to business space becoming more defined and prolific. However the challenge to be overcome here is that of reconciling mobile money payments against sales generated. API access with the different mobile payment players would be the only way to ensure that an end-to-end solution is in place and all role players are protected - both retailer and customer."
In summary
Dawson says, "Execution is the holy grail in Africa and this is where technology plays a vital role. It's all about being flexible and able to adapt to the conditions on the ground. Software as a service is king - but only if your users have access to power and data. You need a single platform that can cater to all sizes of distribution chain, from a bicycle to a truck, and sales that range from a single unit to multiple crates, regardless of whether they're over the counter, off the back of a truck or at a market stall. You have to understand the importance of mobile technology on a continent where infrastructure is unreliable and almost every single person has a cellphone with access to at least SMS and USSD services. So don't under estimate the power of the basics!
"Any customer interface has to be simple and user-friendly, you can implement augmented reality to train people, use automation to avoid human error and even engage the local community by enabling them to join crowd-sourced workgroups for specific projects at retail outlets in their region. These are all uniquely African applications and the possibilities are as limitless as Africa is unique."