Board the e-train
Technology trends are impacting on training in the workplace.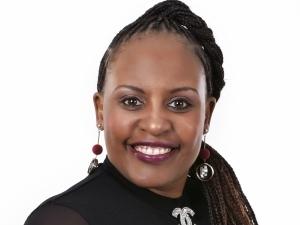 Advances in technology have made it possible for companies to train their staff without undue disruption to the business. Trends such as the cloud, ubiquitous connectivity and even chatbots are all making an impact on the education and training sphere.
Matshepo Moeng, managing director of IT ServiSource, says: "Training should be an integral part of any business. However, for many businesses, training their staff is a trade-off against time out of the office and the impact on productivity."
For employees to perform well in their role, it's vital to provide learning opportunities that equip them with the necessary skills and knowledge required to stay current in their roles.
For the past decade, businesses have been implementing e-learning, the delivery of learning or training programmes by electronic means, offering employees the ability to upskill themselves in a less formal environment compared to traditional classroom training. An estimated 75% of organisations are using learning management systems to deliver their training.
The benefits to the company and the individual are manifold. Not only does having access to training in the workplace motivate employees, it also shows them the business is invested in their growth. Moeng says: "Meaningful online training made available to employees within an organisation ensures better employee retention as employees feel empowered and enriched with the knowledge base available to them."
Businesses that give their employees access to e-learning subjects enjoy better loyalty from such employees, who have a greater sense of accomplishment at their workplace.
Online training is also more suited to the flexible lifestyle and needs of millennials, thereby enabling the business to offer its younger generation of employees meaningful skills development in a format that works for them.
Using e-learning to deliver training means employees are trained in an environment that is familiar to them (as opposed to going off-site for training), which ensures a relaxed study environment that's more conducive to acquiring knowledge. Being able to study online means employees are still on site, reducing the impact on overall productivity. It also saves both time and money as the employee doesn't have to travel to a training facility.
Another benefit of e-learning is that the study material is accessible 24/7/365, which means the employee can do the training where and when it's most convenient, reducing the constraints placed on company resources by releasing staff for training.
Moeng says: "Online courses are ideal for soft skills training, such as leadership and management or presentation skills, as well as job-specific training such as product knowledge, company procedures, health and safety, etc, that benefit both the employees and the company in the long-term."
Top seven benefits of e-learning
1. Engagement can be done at the pace of the individual, which ensures the fast learners may complete their training sooner and this enhances productivity.
2. Online training has the enormous benefit of being scalable; once the training material has been created, it is easily rolled out to as many employees that require the training. This is most cost-effective when you utilise an LMS that has an authoring tool that may be managed by the company, thereby avoiding expensive outsourcing to have the requisite material authored.
3. Companies can save tremendous amounts of money on training when done online versus paying for in-classroom training, because the company is not paying for unavoidable expenses such as the facilitator, venue rental, refreshments, or stationery costs, etc.
4. Online training can provide knowledge drills at the end of each module, allowing students to benchmark how well they are doing as they progress through the study material.
5. Online mock exams can be created, allowing for overall understanding of the study material, bench-marking students' performance and in turn preparing the students for the actual exam, should that exam be controlled by a governing body or learning institute.
6. Monitoring and measuring how well employees are doing with a particular training course is also possible with dynamic reporting available on learning management platforms, giving managers constant feedback on how the employees are performing with particular courses.
7. The reporting also highlights which employees are not coping with aspects of the training, thereby highlighting areas in which a particular employee may require additional training.
The last word comes from Moeng, who points out that in addition to the above benefits, e-learning is also environmentally friendly. She quotes the Articulate e-learning blog as saying: "Producing and providing distance learning courses consumes an average of 90% less energy and produces 85% fewer CO2 emissions per student than conventional face-to-face courses."
Sponsored content
To learn more about the benefits of e-learning in the workplace, click on http://www.itss.co.za/virtlx.html to determine if e-learning is the best option for your company.