Tender Watch: Bouncing back
The past three months have seen a substantial drop in public sector procurement as a consequence of the ousting of former president Jacob Zuma.
Nevertheless, as government closes out the second month of the new financial year, the National Tender Bulletin is showing evidence of purchasing returning to regular levels.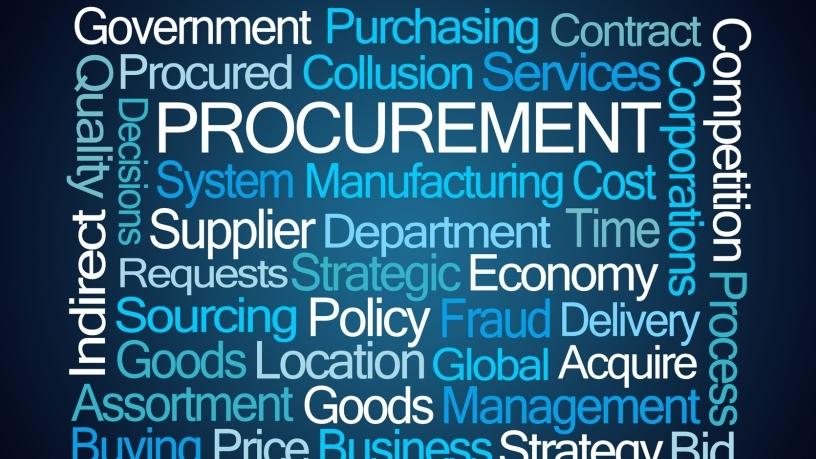 This week's edition continues with the run of tender awards, but is preceded by a healthy selection of new opportunities for the sector to consider.
New tenders
Department of Rural Development and Land Reform
The department wishes to appoint an accredited service provider to provide technical support and maintenance to the EPMlive system for a period of 36 months.
Compulsory briefing:29 May
Tender no: 5/ 2/ 2/ 1- RDLR 0007(2018/ 2019)
Information: Technical: Inban Moodley (012) 407 4041, e-mail: Inban.Moodley@drdlr.gov.za. General: Kopano Ntsoane, Daisy Mongwai or Abie Olyn (012) 312 9786/9448/9518/ 8359, e-mail: kopano.ntsoane@drdlr.gov.za, daisy.mongwai@drdlr.gov.za.
Closing date: 7 June
A service provider is sought to develop a land use management system for the entire Kgatelopele Local Municipality area (wall-to-wall) for a period of 10 months.
Tender no: 5/ 2/ 2/ 1 NC RDLR- 0002(2018/ 2019)
Information: Technical: Gerhard du Bruin (053) 832 4588, fax: (053) 832 1482, e-mail: gerhardus.dubruin@drdlr.gov.za. General: Rhina Mugwari (053) 830 4000, fax: (053) 831 3457, e-mail: rhina.mugwari@drdlr.gov.za.
Closing date: 1 June
Gauteng Growth and Development Agency
The Automotive Industry Development Centre is advertising an invitation for an open tender for the supply of telephone management system and maintenance of voice over Internet protocol at ASP AIDC's multiple sites.
Compulsory briefing:28 May
Tender no: AIDC _T02/ 2018
Information: Technical: Corrie van Wyk (012) 564 5178, fax: (012) 564 5301, e-mail: cvwayk@aidc.co.za. General: Lebogang Mahlangu (012) 564 5271, fax: (012) 564 5301, e-mail: lmahlangu@aidc.co.za.
Closing date: 20 June
Independent Communications Authority of South Africa
A service provider is sought to supply nine USB-based real-time Spectrum Analysers -6 GHZ, 40 MHZ Bandwidth on an 80/20 PPPFA 2000: Preferential Procurement Regulation, 2017.
Note: The bid will be evaluated on:
(a) Submission of the required documents;
(b) Functionality; and
(c) Price and B-BBEE.
Only bidders who meet the cut-off score of 70 points out of 100 points for functionality will be considered further for price evaluation. The bid will be evaluated on 80/20 preference points system.
Tender no: ICASA 33/ 2017
Information: Mmatabane Hlapisi (011) 566 3095, e-mail: Mhlapisi@icasa.org.za.
Closing date: 19 June
State Information Technology Agency
SITA is advertising for the supply of a connectivity solution for the Department of Home Affairs for a period of 36 months.
Non-compulsory briefing:18 May
Tender no: RFB 1741/ 2017
Information: Lesley Chauke (012) 482 2025, e-mail: Lesley.Chauke@sita.co.za.
Closing date: 8 June
The renewal, upgrade, implementation, maintenance and operationalisation of McAfee licences with Associated Implementation Services is required for the Department of Social Development for a period of 36 months.
Note: Bid documents published by SITA are available and can be downloaded from the National Treasury Web site at www.etenders.gov.za. Bidders can also request bid documents by sending e-mails to Tenders@sita.co.za.
Tender no: RFB 1747/ 2017
Information: Takalani Singo (012) 482 2253, e-mail: takalani.singo@sita.co.za.
Closing date: 8 June
Service providers are invited to bid for pre-qualification accreditation for the supply of voice solutions and related services for a period of two years.
Tender no: RFA 1746/ 2017
Information: Bongi Mochalatjie (012) 482 2034, e-mail: bongi.mochalatjie@sita.co.za.
Closing date: 8 June
SITA is also advertising for the supply, implementation, maintenance and support of a commercial off-the-shelf innovative solution to replace the current South African School Administration and Management System to the Department of Basic Education, North West Provincial Education, and Free State Provincial Education.
Compulsory briefing: 24 May
Tender no: RFB 1743/ 2017
Information: Mantsie Mabiletsa (012) 482 2655, e-mail: mantsie.mabiletsa@sita.co.za.
Closing date: 8 June
Department of Public Works, KwaZulu-Natal
WIMS 056643: Durban: Mayville Complex: Supply and installation of CCTV control, access control system including maintenance for one year. Contract period: six months. Tenders documents must be obtained prior to starting time of the pretender briefing meeting. The department reserves the right not to award to the lowest bidder. In addition, the department will conduct a detailed risk assessment prior to the award of the bid. Only bidders registered on the Central Suppliers Database will be eligible to submit bid. Failure to submit mandatory documents at closed of tender as stated on page 32 will invalidate bids.
Note: Bidders will be evaluated based on financial offer and preference. Bidders to produce identification in the form of an identity document/passport or driver's licence when collecting documents.
Briefing:6 June
Tender no: ZNTD 02953W
Information: Technical: S Mashatole (031) 203 2101, cell: 078 328 5488, fax: (031) 203 2115, e-mail: Solomom.Mashatole@kznworks.gov.za. General: M Khumalo (031) 203 2244, fax: (031) 203 2243, e-mail: matu.khumalo@kznworks.gov.za.
Closing date: 18 June
Education, Training and Development Practices SETA
Terms of reference are sought for ETDP SETA's information and records management solution.
Note: Any enquiries regarding this bid must be in writing only and be directed to: Tenderers@etdpseta.org.za.
Tender no: SCMU: 02- 2018/19
Information: Technical: Sibusiso Kutshwa (011) 372 3330, e-mail: SibusisoK@etdpseta.org.za. General: Velile Msane (011) 372 3300, e-mail: Tenderers@etdpseta.org.za.
Closing date: 11 June
Terms of reference are also sought to appoint a qualified and experienced service provider to render business continuity services.
Note: Any enquiries regarding this bid must be in writing only and be directed to: Tenderers@etdpseta.org.za.
Tender no: SCMU: 01- 2018/19
Information: Technical: Sibusiso Kutshwa (011) 372 3330, e-mail: SibusisoK@etdpseta.org.za. General: Velile Msane (011) 372 3300, e-mail: Tenderers@etdpseta.org.za.
Closing date: 11 June
South African National Biodiversity Institute
SANBI is looking for terms of reference for gate and online ticketing, revenue collection and entrance management at Kirstenbosch National Botanical Garden, Newlands, Cape Town.
Note: Bidders are requested to download the tender documents from the Web site www.sanbi.org.
Compulsory briefing: 28 May
Tender no: SANBI: G296/ 2018
Information: Technical: Philip Le Roux (021) 799 8899, e-mail: p.leroux@sanbi.org.za. General: Molatelo Matlala (012) 843 5235, fax: 086 555 9790, e-mail: m.matlala2@sanbi.org.za.
Closing date: 18 June
South African Revenue Service
SARS requires the provision for the renewal of licensing, support and maintenance of Micro Focus testing tools.
Note: The cut-off date for tender enquiries is 13 June.
Tender no: RFP 31/ 2018
Information: Tender office (012) 647 9569, e-mail: tenderoffice@sars.gov.za.
Closing date: 21 June
Compensation Fund
A service provider is sought to render a toll free hotline operation services for reporting fraud and corruption allegations for 36 months.
Tender no: RFQ 01: 2018/2019
Information: Boitumelo Kau (012) 313 6323, e-mail: Boitumelo.kau@labour.gov.za.
Closing date: 1 June
Council for the Built Environment
The council is looking for a service provider to develop, support and maintain an integrated electronic built environment system for a period of 24 months.
Tender no: CBE 1/ 2018
Information: Technical: T Mashilompane (012) 346 3985, e-mail: tshepo@cbe.org.za. General: S Nanthlall (012) 346 3985, e-mail: renusha@cbe.org.za.
Closing date: 8 June
Film and Publication Board
The board is advertising for leasing of a printing machine (80/20 preferential points scoring). Functional evaluation criteria applicable; minimum qualifying score = 75%. Refer to terms of reference on Web site for detailed criteria and applicable scores.
Non-compulsory briefing: 25 May
Tender no: RFT02 2018_19
Information: Technical: Mazwi Zulu (012) 003 1400, fax: (012) 661 0074, e-mail: tenders@fpb.org.za. General: Julius Ramatjie (012) 003 1400, fax: 086 645 9286, e-mail: tenders@fpb.org.za.
Closing date: 18 June
KwaZulu-Natal Legislature
The province requires the supply and delivery of IT equipment (laptops, computers and accessories).
Tender no: KZNL 16/ 2017
Information: Zethu Buthelezi (033) 355 7548.
Closing date: 20 June
South African National Parks
A service provider is sought to act as a single service aggregator for all ICT services for a period of five years with an option to renew.
Compulsory briefing: 1 June
Tender no: GNP- 008- 18
Information: Technical: Kamal Pillay (012) 426 5250, e-mail: kamal.pillay@sanparks.org. General: Charmaine Muzwayine (012) 426 5225, e-mail: charmaine.muzwayine@sanparks.org.
Closing date: 25 August
Erratum
Department of Home Affairs
Request for qualification from interested entities to propose to qualify as shortlisted for the design, redevelopment, finance, construction, maintenance, broadband connectivity and potential staff housing at six of the South Africa's largest land ports of entry through a public-private partnership.
Tender no: DHA06- 2018
Information: Technical: Elroy Africa (012) 432 6631, e-mail: elroy.africa@dha.gov.za. General: Vukani Nxasana (012) 406 4024, e-mail: vukani.nxasana@dha.gov.za.
Closing date: 31 May
Cancellations
Department of Co-Operative Governance and Traditional Affairs, KwaZulu-Natal
Data leakage protection (information security) business case.
Tender no: ZNT 2030/ 2017 LG
Business continuity management for three years: business case.
Tender no: ZNT 2029/ 2017 LG
Results
Mine Health and Safety Council
Call for service providers to be included on the technical experts panel for the Centre of Excellence for the period of 36 months.
Tender no: MHSC008/ 2017-18
Successful bidder: Multiple service providers
Value: Rand per day
Mintek
Supply and configure of a next-generation firewall solution for a four-year period.
Tender no: MTK20/ 2017
Successful bidder: Galix Networking
Value: R1 729 876
National Lotteries Commission
Appointment of a service provider for the rental of managed print services for the National Lotteries Commission.
Tender no: NLC 2017- 18
Successful bidder: Konica Minolta
Value: R1 083 312
Road Accident Fund
The maintenance and support of the HP equipment.
Tender no: N/A
Successful bidder: Hewlett Packard
Value: R4 694 346
Provision of Microsoft premier support for a period of three years.
Tender no: N/A
Successful bidder: Microsoft
Value: R2 187 208
The renewal of Microsoft licensing for a period of three years.
Tender no: N/A
Successful bidder: Microsoft
Value: R53 198 665
McAfee, licences, support and maintenance for a period of five years.
Tender no: RAF 2017/ 00042
Successful bidder: Datacentrix
Value: R25 981 327
South African Tourism
Configuration and implementation of hyperconverged hardware infrastructure solution (Hyperconvergence 3.0) for South African Tourism.
Tender no: SAT112/ 17
Successful bidder: Sizwe Africa IT Group
Value: R3 862 130
Electoral Commission
Address capture and scanning of forms.
Tender no: IEC/ EM- 01/2017
Successful bidder: First Coast Technologies
Value: R3 016 500
ICT Professional Services: Award amount is the estimated total value of the services to be shared among 10 panel members. The final contract amount awarded to each individual panel member will be determined by specific project/task assignment.
Tender no: IEC/ ICT- 01/2017
Successful bidders:
* Afri G I S
* PricewaterhouseCoopers (PwC)
* Datacentrix
* Zakheni ICT
* Exponant
* Nambiti Technologies
* Accenture (South Africa)
* TTH Invasion
* Computek Networks
* Faranani IT Services
Value: R280 000 000
Government Pension Administration Agency
ICT equipment disposal.
Tender no: GPAA 03/ 2018
Successful bidder: Bioann Furnitures
Value: Not disclosed