Logical access is key for privacy management
By Stan Khan, managing director of Muvoni Biometrics and Smartcard Solutions (MBSS)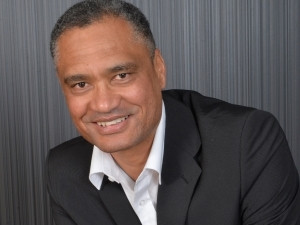 Information about individuals has become readily available due to multiple transactions and the various online accounts people have, says Stan Khan, managing director of Muvoni Biometrics and Smartcard Solutions (MBSS).
With the advances in technology, comes greater access to the once unattainable confidential information we would never let out of our sight. As a result, our security and personal details aren't as secure as they once were.
In companies around the world, we access internal systems and offices via smartcards, passwords, PIN numbers and the old-fashioned lock and key. These security mechanisms have been sufficient, to some degree, in securing our details, personal information and valuable goods; though, with clever hackers and fraudulent activity, these measures have proven easy to manipulate.
The missing link in achieving total security is a biometric measure such as those designed and developed by Muvoni Biometrics and Smartcard Solutions (MBSS). Biometric technology relates to the identification of a person using unique biological information. Biometrics analyses and utilises fingerprints, voice patterns and waves, eye retinas and irises, facial patterns and even hand measurements to authenticate an individual.
On a daily basis, we each have so many passwords to remember to access our money, various accounts and even to log in to our computers. With greater amounts of information to remember, people find themselves storing their logon or PIN details somewhere in hard copy format or even using the same PIN or same password across all locked accounts in an effort to recall them quickly. This is not safe, and makes it incredibly easy for criminals to gain access.
With biometric access, it means the user is the only person who can access said accounts, areas and their profiles, as it requires unique biometric data from that particular user.
Logical access solutions can be described as the securing of access to information and software applications to authorised users only. Logical access solutions protect information assets against unauthorised access and provide an audit trail of who access what, when and where so that an indisputable chain of evidence can be traced - so called "non repudiation".
MBSS is a leader in Africa in the design and integration of solutions for identification and security. Specialising and promoting the use of biometrics as the complete solution for companies' security needs, the company offers personal identity verification authority services, which provide solutions for the smallest to largest companies. MBSS understands how important it is to keep information secure and confidential.
"There can be no denying the fact that fraud, bribery and corruption have a significant impact on a company's reputation, culture, brand and financial performance. We take the extra step to ensure a concrete multi-factor authentication mechanism whereby additional credentials are needed for user access, ensuring access remains unique for each individual," says Khan.
Supersign is one such biometric product on offer from MBSS. With the SuperSign technology, users aren't required to manually type their passwords, instead their logon credentials are stored securely on a system vault or on a secure token. These logon credentials, including fingerprint biometric data, identify the user, and contain information and passwords specific to them only.
The SuperSign software is compatible with smart cards, USB tokens, one-time PINs and biometric fingerprint readers, making it extremely versatile for most office environments. This biometric based application sign-on provides a single means of secure user authentication, and allows for multiple applications from any Web, desktop or transversal application.
The automated password management function generates password changes to ensure strong passwords on behalf of all users, and automatically maintains these. Combined with fingerprint readers, the SuperSign software provides a secure authentication mechanism.
A further step in security and protection of details is voice controlled activation. With bank transactions, the account holder currently receives an OTP (one time pin) to confirm a transaction or transfer. Though this is a good security measure, as it links your cellphone number to your bank account, it can't guarantee security as anyone can access your phone. A third step in securing information is to have a biometric security component. MBSS is currently looking at a voice activation solution for bank transactions.
MBSS offers programmes and products that seek to combat fraud by implementing measures to plan for, prevent, detect and respond to the threat of fraud by addressing relevant business process, people's behaviour and attitudes and the complexity of technology. MBSS provides solutions and services that cover a wide spectrum of what is required in an effective fraud management system.