Telkom Mobile grows subscribers by 48%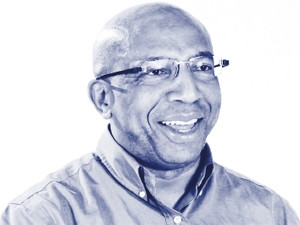 Telkom Mobile's active subscriber base grew by almost 48% over the last year, to almost 4 million customers.
This, as the telecoms operator reported strong revenue growth for the year ended 31 March 2017, boosted by robust mobile service revenue and the full-year inclusion of BCX. Overall group operating revenue increased 9.8% to almost R41 billion, despite a decline in fixed-line service revenue.
Telkom says its mobile business continued to be the star performer of the group, and delivered service revenue growth of 38.4% to almost R3.5 billion. The mobile business recorded earnings before interest, taxes, depreciation and amortisation (EBITDA) of R660 million - after four years of recording EBITDA losses.
"This was a result of an expansion in our network, extension of our distribution channels and the launch of innovative products," the group says in a statement.
Active subscribers grew by 1.3 million, from just 2.7 million at the end of March 2016, to close to 4 million a year later, with blended average revenue per user (ARPU) flat, at around R89.
It was Telkom's post-paid subscriber segment that saw the biggest increase, growing by 54.5% to 1.2 million. The post-paid segment had an ARPU of R181, supported by the group's data-centric FreeMe offerings, introduced in July 2016. Telkom says 13% of its post-paid subscribers use FreeMe, of which 79% are new customers. Telkom's prepaid customers grew by almost 45% to 2.7 million; however, prepaid ARPU dropped by 4.5% to R49.12.
Mobile data revenue increased 49.6% year on year to R2.4 billion, and mobile data traffic on the network increased by almost 130%. Mobile voice and subscriber revenue increased 21.7% to R1 billion.
"Following the re-farming of our 1 800MHz spectrum to extend our LTE offering to smartphones, we observed a good growth of 45.7% in our smartphone base to 1.9 million."
However, the fixed-line business did not share in mobile's success, with fixed-line voice usage and subscription revenue down by 6.2% to R13.6 billion, driven by competition. There was an 8.2% decline in the number of lines and customers migrating to lower value bundled offerings. Fixed-line data revenue, excluding IT service revenue, dropped 1.1% to R9.8 billion.
Group growth
Group CEO Sipho Maseko says the company "made significant strides in a difficult operating environment, which was characterised by regulatory uncertainty, increased competition and a weak economic environment".
The group's net revenue grew by 7.9% to R31.9 billion, while group EBITDA was stable at R10.9 billion, with an EBITDA margin of 26.7%.
BCX remains a key growth platform for the group, and Telkom's enterprise business has now completed its integration with BCX. The company now has a singular sales team, a unified go-to-market strategy and one brand.
"We began to win new customers in the public, retail, banking and financial service sectors against credible competitors, as we leveraged off our ability to offer end-to-end solutions," says Maseko.
Telkom's headline earnings per share (HEPS) increased 12.4% to 731.4 cents and the group declared an annual dividend of 422 cents per share, a 56.3% increase year-on-year.
Capital expenditure (capex) increased 43.3% to almost R8.7 billion. Telkom says the largest portion of its capex was deployed to primary revenue generating areas: fibre deployment zones and supporting the acceleration of its mobile growth.
"Openserve continues to lead in the fibre market, with more than 2.2 million premises passed with fibre. This is underpinned by increased investment, improved operational efficiencies in network roll-out and more streamlined processes. We will continue to focus on upgrading the legacy network to state-of-the-art new technologies," Maseko says.
The fibre deployment is an increase of 44% compared to the 1.5 million premises recorded in the prior year.
Telkom says the financial results excluded voluntary early retirement packages (VERPs) and voluntary severance packages (VSPs) of R66 million, and the related tax impact of R13 million. The comparative numbers also exclude voluntary early retirement and severance packages of almost R2.2 billion, and the related tax impact of R517 million from the previous year.