Multisource gets WBS' spectrum licences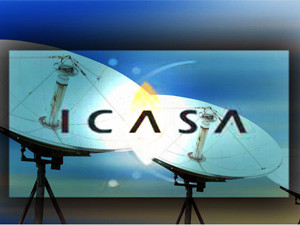 The Independent Communications Authority of SA (ICASA) yesterday approved an application by Wireless Business Solutions (WBS) for the transfer of control of WBS' service and spectrum licences to Multisource.
WBS is the parent company to Internet service provider, iBurst, and telecoms provider, Broadlink. WBS was established in 1999 and owns 100% of iBurst and 70% of Broadlink.
Although Telkom had earlier objected to the deal, citing procedural flaws, ICASA approved the application, saying it "met the applicable regulatory requirements".
The regulator received an application for the acquisition of WBS by Multisource on 8 June. ICASA says it followed a public process in consideration of the application which allowed interested parties to comment on the transaction, and the applicants (WBS and Multisource) an opportunity to respond.
News that Multisource was looking to buy WBS emerged in October last year, after many months of buyout rumours without confirmation.
Former First National Bank CEO Michael Jordaan's investment vehicle Montegray Capital holds about 16% of Multisource. Other shareholders include Paul Harris, founder of First Rand Group; technologist and entrepreneur Brandon Leigh; and Multisource chairman Phumlani Moholi, former technology chief at MTN and the man behind delivering the technology for the 2010 Fifa World Cup as chief IT&T officer for the games.
Moholi says WBS' spectrum will be a valuable asset that will be utilised in the new entity. "We will leverage resources from both entities, especially technologies and technical staff," he says. "WBS holds valuable radio frequency spectrum. In particular, it has spectrum in the 1.8GHz and in the 2.6GHz band, among others."
BMI-TechKnowledge telecoms sector specialist, Tim Parle, says Multisource now has access to several valuable frequency allocations held by WBS.
These include 1 800MHz spectrum, which is the most used band globally for LTE, plus the only current assignment in the 2.6GHz band, again useful for LTE, he notes.
Multisource now has an assignment of some 5GHz spectrum which can be used for dedicated access purposes, plus 10MHz, which is useful for corporate access and may become very relevant to 5G, he adds.
"Also in the bag are assignments in the 15GHz, 26GHz and 28GHz bands used for backhaul. These are important as Multisource will be able to continue and grow the MetroNet brand or service, as well as self-provide high-capacity backhaul for its own, and perhaps others' LTE base stations," Parle notes.
According to Parle, Multisource has now passed a significant milestone and is a step closer to being an operational business.
"It also demonstrates that the authority has processes that can work, and that licences and their associated spectrum licences can be traded. Multisource has significant backing and is likely to bring a fresh and innovative approach to market."
He believes effective licensing is needed to ensure licensed operators can provide their services with little or no risk or interference from others.
Founded in 1947, Multisource's core tenet is the designing, building, operating and federating of next wave networks, says Moholi.
These networks combine radio, wireless, voice, video and IP technologies into a single, integrated communication network, he adds. "Our applications, devices and integrated services offerings further leverage these networks to provide a converged communications ecosystem."