The importance of failure
There's much media fuss over the launch of new startups and we're usually eager to celebrate any success. Failure is not something we often dwell on. Perhaps it should be.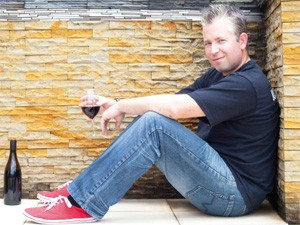 When it comes to the startup industry in South Africa, everyone has an opinion on how it should be done. Businesses either need to be coaxed through the survival of their first three to five years in the industry or they need to fail quickly and learn from mistakes in order to succeed.
According to Forbes Magazine, eight out of ten startups are destined for failure. With these kinds of odds against entrepreneurs, what is so attractive about pursuing such a stressful career path? How does one make the decision that a startup has failed and that it's time to throw in the towel?
We try to answer these questions (as well as establish what can be learned from the failures) in the context of two different startups - one involving wine, the other concerned with the power of a social network for education.
Real Time Wine
Andy Hadfield, founder of Real Time Wine, first appeared in Brainstorm in early 2012. At that stage, he had his hopes pinned on a mobile platform for the supermarket wine-buying audience that would enable them to discover, review, engage with and buy wine through smartphone apps, game mechanics and barcode scanning.
Since then, the Real Time Wine app has placed Top 3 in the MTN Business App of the Year 2013 and won a Bronze Bookmark for Best Mobile Brand. It also won the Samsung Ignite competition at Tech4Africa 2012 - all massive achievements. So why, exactly, has this award-winning idea failed, thus far, to monetise?
"One thing most people don't know about Real Time Wine is that it was never really about wine. It was supposed to be a mobile experience that leveraged the moment of product consumption in order to trap the customer's quantitative and qualitative sentiments about their purchase and to use that data to personalise their e-commerce experience," Hadfield says. "Wine was simply the starting point for my startup because people like to talk about wine and, as a R3.5-billion industry, I was convinced that this app would revolutionise wine discovery and appreciation and that South African retailers would be gagging to get on board with this,"
Almost two years later, Hadfield has learned some hard lessons and taken some even harder knocks. "A startup is failing as much as you can, as quickly as you can, until you find the right thing. 'Fail fast' sounds clich'ed, but it's so true - we tried four business models, but just didn't fail fast enough.
"It's been a long journey to come to the realisation that we should have got to revenue quicker. We tried to find scale by approaching retailers and offering this mobile experience as a white label software platform for them to start capturing this data and forming their retail communities, but they weren't ready for it or were busy building their own mobile e-commerce experiences. Then we tried selling advertising and landed up inventing new ad mechanics that were too hard to sell to media buyers set in their ways," Hadfield admits.
"The lesson here for other startups is to keep it simple. Make sure you're not entirely dependent on scale - that model doesn't work in South Africa. Make sure you're not reinventing the wheel. The startups that are working are those that get to revenue as quickly as possible. Build something small and test it. If it works, build on top of it until you get where you want to be," Hadfield advises.
Startups are also advised to pick one channel and stick to it. Having experienced the back-breaking, mind-numbing slog of working on separate apps for iPhone, Android, BlackBerry, Windows Phone and BlackBerry 10, Hadfield says if he had to do it all over again, he would focus on an iOS app and plug away at it until all business models were nailed before moving on to other mobile platforms.
"There's no point in slogging away for five years if the timing or approach is wrong," Hadfield acknowledges.
One thing most people don't know about Real Time Wine is that it was never really about wine.

Andy Hadfield, Real Time Wine
Making the decision to throw in the towel is even harder if a startup has experienced any kind of success. "The Real Time Wine community has delivered awesome numbers - our contributing rate is between five and 15 percent of users actively reviewing wines. This is enormously high for a social system where figures are usually a 1-9-90 percent ratio - with 90 percent watching and consuming, nine percent voting content up or down and one percent of users creating original content. We currently have 4 500 users, and of those, around 200 are category influencers actively contributing," Hadfield reports.
"That's the big challenge of this (and any) startup. We've proven something is possible (14 000 customer wine reviews and 28 000 customer ratings show that we are able to deliver a mobile experience, as well as gather and customise data), but how do we turn that figure of 200 influencers into 20 000? That's when we decided to approach e-commerce, as these are businesses that already have the scale that we need.
"It's very humbling to realise that, despite having done so many things the wine industry has never seen before, our last chance at success can only be found by plugging into something bigger," he says. "So now we're banging on the doors of e-commerce entities, and we'll continue doing so, until there are no doors left and it's time to admit that we've failed properly."
Obami.com
A social network structure launched for schools in 2010, Obami.com uses social networking to create a virtual learning environment. Since appearing in Brainstorm in 2011, co-founder Barbara Mallinson confirms that there are now about 35 000 users and 375 schools on the system (triple what the figures were in 2011) and that Obami has moved into other African countries as well.
Obami.com has received recognition in their space. CNN labeled Obami one of the top African startups to look out for in 2014. Yet the four years since launch have not been easy, Mallinson is quick to point out. "In 2013, Ennis (her business partner and husband) and I decided we could no longer put off growing the team. So we went from the two of us working from home, to 11 staff members in an office in less than six months.
"We thought bringing more hands on deck would help reduce the work load, but in reality, most of our time last year was spent growing our team. This was time we'd ordinarily have spent just getting the job done, and it put a massive strain on the business as we were suddenly spending more, but not moving any faster than we had been," says Mallinson. "There were also disasters with the release of a new version of Obami, which affected a lot of loyal users and hurt our momentum.
"We learned the hard way not to bite off more than we can chew, but at the same time not to let this caution interfere with the big dream. We've learned the importance of keeping it simple."
Feeling overwhelmed and experiencing disappointment can make even the staunchest entrepreneur feel like throwing in the towel. To avoid this feeling, Mallinson maintains they haven't lost sight of their goal of taking over the world; the team is simply more focused on working in smaller, manageable chunks.
Learn their lessons
"One of the biggest challenges any startup will face," Mallinson says, "is always local market size and readiness. Other obstacles include funding opportunities, or the lack thereof. Our investment scene is nowhere near as bullish as it is in the US. Time spent searching for funding is often in vain, not to mention the opportunity cost of that time not being spent on developing the business itself," she highlights.
Hadfield sees it differently: "Funding is a double-edged sword. If you don't have funding, you think you need it. If you do have funding, you agonise over how to spend it, but I'd hate to think that people want to start something but they aren't because they can't get funding."
First published in the March 2014 issue of ITWeb Brainstorm magazine.