$5.2bn Nigerian fine 'disastrous' for MTN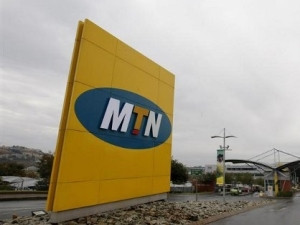 A hefty fine by the Nigerian Communications Commission (NCC) aimed at MTN Nigeria could be "disastrous" for the South African mobile operator, according to analysts.
This after MTN confirmed in a SENS announcement the NCC had imposed a fine equivalent to $5.2 billion (R71 billion) on its Nigerian business for the use of unregistered SIM cards.
"If MTN is unable to negotiate a lower settlement, it will be disastrous, since it's equivalent to almost half the group's revenue and double its profit for 2014," according to World Wide Worx MD Arthur Goldstuck.
The fine would also exceed the around $4.5 billion MTN Nigeria made in annual revenue in 2014, according to Africa Analysis MD Dobek Pater.
"This fine relates to the timing of the disconnection of 5.1 million MTN Nigeria subscribers who were disconnected in August and September 2015, and is based on a fine of N200 000 for each unregistered subscriber," according to the MTN statement.
"If MTN had to pay the entire fine, it would have a significant impact on its financial position and possibly its ability to access finance for future network expansion and upgrades, etc, as it has to date," adds Pater.
Goldstuck says the size of the fine will be a "bottom-line setback from which it will take many years to recover".
MTN's shares on the JSE took a dive following the news, with the stock closing 12% lower yesterday, at R167 per share. By mid-morning trade today, the stock had continued its slump to R163.73 per share.
Ovum senior analyst Richard Hurst says this shows investor concern for the financial position in MTN's largest market, Nigeria, which he says has "been held up as the crown jewel of its operations".
"Recent developments in that market, such as increased competition, regulatory pressure and slowing subscriber growth, indicate that perhaps the shine is diming from the MTN Nigerian operation," adds Hurst.
Negotiating a discount
"MTN Nigeria is currently in discussions with the NCC to resolve the matter in recognition of the circumstances that prevailed with regard to these subscribers," according to the MTN Group.
Analysts agree MTN will try to negotiate the fine down, but will ultimately have to pay something for defying the NCC's rules.
Goldstuck says until there is greater clarity on why MTN chose now to disconnect the 5.1 million subscribers "one can assume it was trying to avoid too dramatic a drop in its subscriber numbers".
"Once its subscriber base passed the 60 million mark, it looked less drastic to lose 5.1 million subscribers," adds Goldstuck.
In MTN's quarterly update last week, the group confirmed MTN Nigeria's third quarter subscriber numbers dropped 0.5% to 62.5 million, mainly as a result of the disconnection of these 5.1 million subscribers at the end of August 2015. MTN said the decision was "in line with industry-wide regulatory registration requirements" and that 3.4 million of these subscribers had already been reconnected.
MTN also admitted that "while management continues to engage with the regulator, performance continues to be impacted by ongoing regulatory restrictions".
"In all fairness, I think MTN were trying to comply but perhaps the market conditions were such that they were unable to. It appears that the heart of the matter is the issue of the timing of the disconnections of the unregistered SIM cards," according to Hurst.
Goldstuck says from the NCC's point of view: "It appears the regulator has run out of patience, as it has been challenging MTN on a number of fronts, including poor service delivery and questioning the siphoning off of profits in the form of management fees paid to foreign entities.
"The NCC imposed a 360 million naira fine in 2012 and a 90 million naira fine in 2013. The 2012 fine was in fact part of an overall fine of 1.17 billion naira," according to Goldstuck.
Strained relationship
"It fair to say this is not the first time MTN has come under the hammer of the Nigerian telecommunications regulator. Perhaps it would be best to describe the relationship as being strained yet cordial," says Hurst.
"The NCC already fined all four major operators ? MTN, Globacom, Airtel and Etisalat ? a total of 120 million naira in September after making test calls to a few hundred unregistered numbers," says Goldstuck.
"It has not been all love and kisses but relatively cordial - a 'professional relationship'," according to Pater.
"MTN is declared to have significant market power in various telecoms markets/market segments in Nigeria and to this extent it is watched closely by the NCC in terms of potential anti-competitive behaviour. In the past, MTN has also been taken to task by the NCC on a number of occasions for providing services of insufficient quality (but then again, so have the other mobile operators)," adds Pater.
Goldstuck says it is also important to understand the NCC's underlying reasons for such a large fine.
"The Nigerian fiscus is under heavy strain due to the collapse of the oil price, and therefore tax revenues from oil profits. The situation is exacerbated by the decline of the currency. That means the government will look to all avenues of potential revenue.
"Generally, regulators are clamping down in Nigeria to show they do have muscle. In June, the financial regulator fined four Nigerian banks 576 million naira for misclassifying public sector deposits. That appears to be more of a technical infraction than a major violation of the law, so we can expect to see that kind of no-nonsense approach taken in all sectors that are subject to regulators."
Goldstuck says as with the banks, the NCC will likely "push the letter of the regulations to the limits to extract maximum fines from any large organisation that can afford to pay the fines".
"The NCC is likely to be the bully boy of the mobile industry for as long as the financial crisis lasts."
The next step
MTN failed to respond by the time of publication when asked whether it would be prepared to take the matter to court in Nigeria.
Hurst says he doubts MTN would want this type of action to go to court "but would rather seek a settlement with the regulator, one that is of the least inconvenience or impact on their operations and those all-important cash flows".
Goldstuck agrees that going to court is risky, "but losing $5 billion is about as big as systemic risk gets".
Pater says MTN could be prepared to take its fight to court as a final resort but suspects MTN Nigeria would rather try negotiate with the NCC to avoid a case in a Nigerian court.
"A fine of some sort will probably be paid, but the impact on MTN will depend on the final amount and payment terms," concludes Pater.