Forum on Internet Freedom in Africa kicks off in Joburg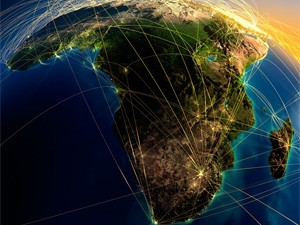 The Forum on Internet Freedom in Africa 2017 (FIFAfrica17) kicks off today in Johannesburg. This is the first time it is being hosted outside of Uganda, where it has been held since its inception in 2014.
The annual event convenes various stakeholders from the Internet governance and online rights arenas in Africa and beyond to deliberate on gaps, concerns and opportunities for advancing privacy, access to information, free expression, non-discrimination and the free flow of information online.
The event runs from 27 to 29 September and is organised by the Collaboration for International ICT Policy in East and Southern Africa (CIPESA) and the Association for Progressive Communications (APC). It brings together up to 250 participants from more than 35 countries.
The event will see the launch of the State of Internet Freedom in Africa 2017 Report. This year's report looks specifically at the grey area that telecommunication service providers navigate when trying to remain profitable and meet their clients' demands while adhering to legal obligations to the state - often at the cost of users' freedom of expression, and the right to privacy and to access information.
Documenting the factors that impact upon Internet freedom is a key component of CIPESA's work and over 20 reports on select countries have been produced since 2014, giving in-depth insight and accounts of the state of Internet freedom on the continent.
The previous State of Internet Freedom in Africa reports have given thematic insights, including in 2014 when The Policies and Practices Defining Internet Freedom in East Africa were investigated. In 2015, the report presented a Survey on Access, Privacy and Security Online, while last year's report looked at the Strategies African Governments Use to Stifle Citizens' Digital Rights.
More than 40 speakers have been lined up for FIFAfrica17, including from the Berkman Klein Center for Internet & Society at Harvard University, Nigerian social enterprise Paradigm Initiative, Zambian tech accelerator BongoHive, Google, Facebook, the University of the Witswatersrand and University of Oxford.
The keynote address will be given by one of Africa's top tech-preneurs, Rebecca Enonchong, founder of global enterprise application solutions provider AppsTech.
The forum will also serve as a platform to mark the second year of the International Day for Universal Access to Information, in partnership with the UNESCO regional office for Southern Africa.