File archiving vs file analysis - which solution does your company really need?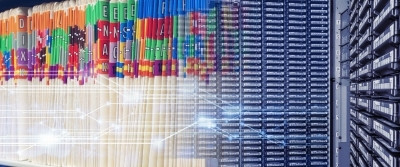 File archiving has existed in one form or another for a good, long while, and at Soarsoft International, it's one of the most commonly requested solutions. Ironically, it's also one of Soarsoft's least commonly deployed. The reason lies in the confusion around what file archiving actually does and where its strengths and purpose lie, and the gap between this and clients' real-world needs and expectations.
Usually, file archiving is requested to help reduce the storage overhead on stale data or to protect sensitive file data. The archiving approach in this situation is about "bottling up" the data in another repository so someone else can deal with it some other time. It avoids addressing the real problem, which is about getting visibility into what the data actually is and then taking the necessary and appropriate actions based on the content.
As the modern business data environment has changed, so too have storage, retention, compliance and e-discovery requirements, and traditional archiving is no longer the obvious answer. For the majority of Soarsoft's clients, there is now a far more comprehensive solution - the new kid on the block, relatively speaking: in-place data management delivered by file analysis solutions.
Archiving and analysis: What's the difference?
Location
The first major difference between file archiving and file analysis is where the data is stored.
Archiving is a move-to-manage solution. It works by taking a copy of all your data and storing it within a third-party archive where it is protected and "discoverable".
On the other hand, file analysis, also known as in-place management, works with the data at its point of origin or data source. It uses metadata (data about the data) as well as content to assess what the information actually is in order to implement the appropriate actions. It requires no copying or moving of data upfront, but can apply automated actions based on company policies and rules once visibility has been gained. These actions can include:
* Starting a defensible deletion process if the data is ROT (redundant, outdated or trivial);
* Moving data to a more secure location if it contains sensitive or risky information; and
* Classifying it, and monitoring or tracking access to it.
Essentially, file analysis allows you to overcome unnecessary "hoarding" of data while meeting corporate retention policies, and leveraging your existing infrastructure optimally without the need to deploy archive infrastructure as a security blanket.
Cloud compatibility
More and more of Soarsoft's customers are moving file workloads and storage to the cloud. The physical challenges of moving large amounts of data from international cloud storage centres to third-party archive facilities can be significant, making move-to-manage solutions less than ideal for organisations that require cloud compatibility.
Conversely, file analysis, which manages the data at its source, does not require physical data transfer and allows the organisation to benefit from the massive volumes, scale and cost advantages offered by cloud solutions like Microsoft's OneDrive for Business. File analysis can also be used to quickly determine and migrate the relevant information and workloads to these new cloud repositories, and then continue to monitor and control the new data generated onsite or in the cloud.
Many of Soarsoft's customers have found that file analysis is a great way to maximise the value of their licensing bundles, which often include file storage services that were seldom deployed in the past due to the management and migration challenges.
Efficiency
Archives are like catch-all safety nets for your data. They don't really pick and choose so much as store anything and everything within their purview.
File analysis, however, is a little more sophisticated, using file metadata to accurately separate redundant, outdated and/or trivial data, and protect and store only that which is necessary for informational, regulatory or user-related purposes. This dramatically reduces the scale of the data being stored, allowing for more efficient and cost-effective data management and decreasing system bloat. It also reduces the risk associated with storing huge volumes of sensitive, yet no-longer-essential, information.
Versatility
Archives are specialised, and require dedicated deployment across different data sources, often requiring complex client and Web interfaces to ensure users retain access to the archived information.
File analysis tools, however, are able to work across the different sources quite quickly, using the same logic regardless of the repository. Client access is also not affected as the data is managed "in-place".
Identity and access management
Archives have relatively simple identity and access management processes, focused largely on ensuring data is accessible to the right people.
File analysis takes this one step further and can report on and monitor the correlation between any selection of data and users, as well as build data maps linking data to users and users to data. It can also report any unusual or unauthorised activities - something archives just aren't able to do.
Indexing
Archive indexing has come a long way since the early days, making searching and restoring data within each archive repository a fairly straightforward process. However, because archives only focus on their own, specific repositories, federated searches across the organisation's various repositories for e-discovery are often more difficult to achieve.
File analysis, on the other hand, provides a central point from which to search across all unstructured data sources, on-site and in the cloud, with a single query.
Analytics
It's not difficult to guess that file analysis would offer more sophisticated analytics than archiving, but the extent of the analysis is often underestimated.
Its ability to formalise data management via metadata is one of the most valuable aspects of file analysis. Not only can it classify data by using the existing metadata like author, date range, activity, keywords, phrases, locations, etc, it can also actively inject applicable metadata to streamline the implementation of corporate data management and compliance policies based on the contents and associated tags.
Simply put, file analysis allows vast volumes of distributed data to be automatically categorised and then managed in a way that complies with all the regulations and corporate policies that apply to its specific contents.
For example, using file analysis, it would be possible to locate all documents and records containing sensitive data (such as ID or account numbers) and insert a "sensitive" metadata tag that could trigger an automatic move to a more secure location, such as a records library in SharePoint. It could also be used to start a defensible deletion process to remove those records from unstructured sources like file and e-mail.
Conclusion
While archives remain a valuable asset for massive on-site repositories of information, the efficiency, cloud compatibility, and powerful functionality of file analysis tools are making it by far the most appropriate choice for the majority of businesses as their data becomes geographically distributed in hybrid cloud environments.
Add to this the reduced storage costs and overheads of file analysis solutions, and the increasing sophistication of data backup tools that are gradually making archive search and restore functionality redundant, as well as legislation like POPI, which is highlighting the necessity for accurate and comprehensive data classification, and it seems the days of traditional third-party archiving solutions are numbered. Cloud, backup and archive worlds are converging, and data analysis is clearly the way of the future.
For more information on file analysis and/or archiving, or to discuss the pros and cons of either solution, contact Soarsoft International.