Project Isizwe, Zenzeleni make Mozilla's final five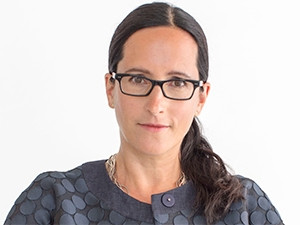 Two South African Internet connectivity projects - Project Isizwe and Zenzeleni - have made it into the semi-finals of Mozilla's $250 000 Equal Rating Innovation Challenge, a global competition which seeks innovative ideas to bridge the digital divide across the world.
In November, Mozilla, a non-profit organisation behind the open source browser Firefox, opened the competition, inviting individuals and organisations to submit proposals to connect more people to the full diversity of the open Internet. The solutions could range from consumer products and mobile services, to new business models and infrastructure proposals.
Central to the submissions was a description of the solution, the intended user experience for the target audience, and the roadmap to the future.
The winner will receive $250 000 worth of funding and expert mentorship from Mozilla.
SA dazzles
From SA, Cape Town-based Afri-Fi: Free Public WiFi and Zenzeleni Networks, also from Cape Town, have made it into the semi-finals made up of five teams.
Furthermore, Steve Song, a South African who is now living in Canada, is among the final five.
Afri-Fi team leader Tim Human works as marketing and content manager at Project Isizwe, and spearheads all content on Isizwe Free WiFi networks and strategies to drive utilisation from users.
He submitted a model to make Project Isizwe financially sustainable by connecting brands to an untapped, national audience, specifically low-income communities who otherwise cannot afford connectivity.
Zenzeleni is a Xhosa word that translates as "Do it Yourselves". Dr Carlos Rey-Moreno, leader of Zenzeleni, says the project is a community-led, self-reliant initiative, started by researchers from the University of the Western Cape in partnership with the Mankosi Community of the Eastern Cape - a rural, impoverished community, where the average take home salary is $60-$150/month.
Individuals in the community are dependent on cellphone airtime from South African service providers, which many cannot afford.
Using mesh networking, the community has been able to create their own telecoms network, and bypass the high communication costs determined by South African mobile network operators. Cheap devices called Mesh Potatoes replace expensive central communications beacons and are placed in certain households. The devices communicate with each other from these "base stations" or nodes. Data is transmitted through the nodes to reach the whole mesh.
Members of the community chosen to host base stations are trained to install aerials, solar panels and mesh potatoes to their roofs and to make wooden battery boxes. Once the programme was legally registered as a co-operative, it was able to do business with a VOIP company which places calls to other networks (cellular or landline) for 17% of the normal cost. The co-operative charges users 50% of the normal price, and uses the revenue to fund the programme's continued operation.
Bitter reality
Katharina Borchert, Mozilla's chief innovation officer, says the challenge is all about connecting the unconnected in order to bridge the huge digital divide that still exists across the world. "We believe that having access to the Internet and having access to the open Web and all the information out there bring great economic opportunities to people.
"We came up with this challenge because the digital divide is a global problem which needs to be addressed using different solutions. We are also looking to improve things like digital literacy. Through this challenge, we wanted to harness the massive creativity and passion out there for people to come up with localised solutions that we had never thought about before."
She notes the Internet is most powerful when anyone - regardless of gender, income, or geography - can participate equally. "However, the digital divide is a clear and persistent reality for the more than four billion people who cannot avail of the social, economic and civic benefits resulting from access to the open Web."
Borchert notes the complex and multidimensional challenge of digital inclusion is being tackled by corporations, governments, and ever more so, by entrepreneurs and innovators.
"Before any of us create solutions though, we need to understand what the key barriers are to Internet adoption, and figure out the best ways to intervene. About three months ago, we launched this global Equal Rating Innovation Challenge to help catalyse new thinking and innovation to provide access to the open Internet to those still living without.
"Clearly, the idea resonated. Thanks to the help of numerous digital inclusion initiatives, think tanks, impact hubs and various local communities that supported us, our challenge has spurred global engagement."
Mozilla received 98 submissions from 27 countries around the world. "This demonstrates that there are entrepreneurs, researchers and innovators in myriad fields poised to tackle this huge challenge with creative products and services.
"Our judging panel evaluated the submissions against the criteria of compliance with equal rating, affordability and accessibility, empathy, technical feasibility, as well as scalability, user experience, differentiation, potential for quick deployment, and team potential."