SA gets its game on with BBM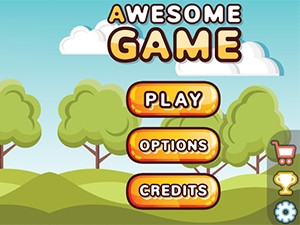 SA is among 15 countries to receive free-to-play HTML5 games that can be played and shared instantly with BBM users across iOS and Android devices.
This follows a partnership between Creative Media Works, a standalone consumer-focused social networking business operating as BBM, and Softgames, a producer and distributor of HTML5 instant play, online games to power BBM Games, with a collection of over 400 competitive, casual and free-to-play HTML5 games.
At launch, 20 game titles will be available to users in 15 countries, including SA, Nigeria, Canada, the US, Saudi Arabia, Oman, Kuwait, Bahrain, United Arab Emirates, UK, Germany, India, Singapore, Australia and New Zealand.
BBM Games offers users instant access, through BBM Discover, to a catalogue of HTML5 games, with no app download required.
Instead, games are loaded on demand, providing a personalised BBM experience and the ability to share and update friends and family through direct messages in-game or via updates to the user's BBM Feeds. Users can easily revisit their favourite games, which are saved in their BBM Games profiles, at any time.
"Our vision is to help users instantly discover and engage with games they love. Softgames is thrilled to power the BBM Game Centre with its stunning collection of HTML5 games. By providing the right tools and content, we are confident in fostering this business partnership, resulting in an even stronger foothold for both organisations in the industry," says Alexander Krug, founder and CEO of Softgames.
The company notes gaming is the second most popular activity on mobile, next to messaging, in many markets. Four out of five smartphone owners have played a game on their device, and nearly half of the adults play games on a daily basis, it adds. Reports show 90% of consumers' mobile time is spent in apps, says Softgames.
The company points out that BBM is one of the largest mobile messaging applications. Since it was created in August 2005, BBM has evolved from a pure messaging application for communication (text and video) to a social ecosystem unifying chat, social, commerce and services, including the likes of bill payments, top-up, vouchers/coupons, news, video, shopping, travel and games.
"Users are always looking to do more on their messaging application, as it is the app they use every day, multiple times a day," says Matthew Talbot, CEO of Creative Media Works.
"We continue to work with best-in-class partners to launch new services in order to meet the growing demands of our users across the world. As we continuously evolve our services, we have plans for BBM Games to include many new features and game types such as chat, co-operative, and even multi-player games. Multi-player games pair particularly well with BBM because they offer another fun way to keep in touch with friends and family," Talbot concludes.