Planet Fitness gets its backups in shape with Redstor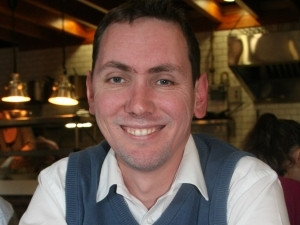 IT solutions provider and South African Redstor partner Integr8 has implemented the Redstor Titanium appliance at Planet Fitness to meet the backup and storage solution requirements of the health club group in South Africa.
Problem description
Prior to the Redstor Titanium implementation, Planet Fitness did not have any systems in place to meet its backup requirements. The customer had multiple nodes (including servers, desktops, and laptops) which were distributed across various locations within South Africa. The requirement was to backup each node and hosting the backups at their headquarters in Johannesburg.
Challenges faced
The customer did not have sufficient storage capacity to back up all the machines and was looking for the most cost-effective solution without having to upgrade existing infrastructure or acquiring additional hardware. Offsite backups were to be transmitted via an Internet connection which varied in speed with occasional drop-outs. The solution had to be robust to avoid restarting in cases were connectivity issues negatively impacted backups.
The solution
"In essence, the group required a single, cost-effective, and robust solution that would encompass both hardware and software which could be rolled out across a distributed network. As the Titanium Appliance enables the easy backup of all desktops, laptops, and servers to a single, fully managed on-site device that is powered using Integr8 software (a fully rebranded version of the Redstor Backup Pro software engine), it would be the perfect solution for the customer," says Hein Matthee, solutions architect at Redstor.
"Being aware of network challenges faced when relying on South Africa's sometimes unstable or slow Internet connectivity, Redstor technology has built-in redundancy. It is designed to resume backups where it left off in case of a dropped connection between the node and the backup server."
"The Titanium Appliance comes pre-configured and is managed through the same powerful management console as the Integr8 backup software. It is designed to give complete control of a backup estate through a single, centralised console," he says.
Wouter Strydom, Sales Manager at Integr8, was confident that Titanium would address the customer's needs, being a cost-effective, low maintenance solution.
"While the storage requirement was an essential component of the Planet Fitness implementation, the group also required backing up multiple nodes from various locations. It found the fact that the Titanium requires no additional software licence fees very attractive. After comparing a number of competitive offerings in the market, the Redstor Titanium Appliance was not only the most cost-effective but suited their needs exactly as needed," he says.
The result
Implementation of Redstor Titanium started in August 2015. As this was treated as a greenfield installation, Integr8 completed the project with no major challenges.
"Planet Fitness has been running Titanium for several months already without any problems. I want to commend the Redstor team on a great product and an effective backup and recovery solution," says Strydom.