MTN shakes up consumer division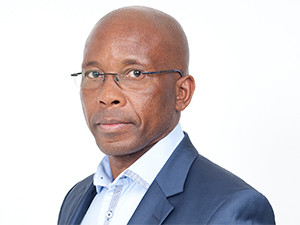 MTN has made two executive changes to its consumer-facing business, as it looks to improve customer satisfaction with the telco brand.
MTN's chief customer experience officer, Eddie Moyce, is leaving the company and will be replaced by Barclays Africa's Ideshini Naidoo as of 1 May.
MTN SA CEO Mteto Nyati told ITWeb in a telephonic interview this morning that Moyce approached the company in December and asked to go on a sabbatical "to reflect on what he wanted to do in terms of his career going forward". During the paid sabbatical, he indicated he did not intend to return to his role at MTN and the company has now found a replacement.
Naidoo is currently head of corporate channels at Barclays Africa, and was previously CIO of FNB Online and FNB Global Transactional Services.
"Her experience from both the process and systems side of things will bring a lot of value to the call centre division. She comes from a background of roles where she was responsible for continuous improvement and that is what we are looking for."
Nyati says Naidoo's background in both banking and ICT will be a big plus for the customer experience division, which has to deal with customer complaints.
"Six or seven years ago, the banks used to be in the position we are in now, where they faced a large number of complaints about services from the general public. They took a lot of action to improve services and where they are now is much better than where most telecoms operators are now. Having someone who was part of that journey will be a great improvement for MTN, because we don't have to reinvent the wheel."
MTN SA's call centre division faced difficult times last year. A two-month strike disrupted the division as Communication Workers Union members called for a salary hike and bonus payouts. On the back of the strike, MTN SA's operations had a challenging financial first half of 2015, reporting an 18% reduction in handset revenue following the industrial action which led to lower distribution of handsets.
Nyati says the call centre is an important customer touchpoint and the person heading up the division responsible for it is "a critical role for the company".
He says the call centre is an important way for consumers to voice complaints and receive assistance, along with other contact points including interactions at MTN stores, the MTN Web site and on social media. Nyati notes MTN's call centre processes over a million calls a month "and each interaction is important and has to leave the customer feeling good about the brand".
"In each and every interaction we want to deliver an exceptional customer experience. We want to differentiate ourselves through superior customer experience, so each touchpoint needs to deliver on that strategy," adds Nyati.
Negative feedback
In the past 12 months, MTN has had over 20 000 complaints logged on Web site HelloPeter, with grievances about its call centre accounting for 9% of those complaints. Grumbles over billing and accounts were by far the most common, however, accounting for 42% of all complaints.
Complaints on HelloPeter include: "If something doesn't exist, can one still complain about it? MTN customer service is completely non-existent" and "I do not believe there is a worse company than MTN on this earth". While another HelloPeter comment reads: "Worst client care in SA goes to MTN."
According to HelloPeter, only 8% of MTN's 'customer feedback to supplier responses' was rated as "quite impressed" or "over the moon", while 68% were "utterly disgusted" and 18% were "not impressed" by feedback from the telco after complaints.
In general, SA's telecoms industry has had almost 80 000 complaints on HelloPeter in the past 12 months ? with 16 000 negative complaints aimed at Vodacom, 7 300 for Cell C and 23 500 logged against Telkom.
New consumer head
MTN has also appointed Larry Annetts to the new position of chief consumer officer, effective from today.
Annetts' role will include consumer marketing, and he will be responsible for overseeing all activities related to the sales and marketing division. He has been at the MTN Group since 1995 and served in a number of roles, including his current position of chief marketing officer of MTN SA as well as the same role at MTN Nigeria, and chief marketing and strategy officer at MTN Irancell.
"Annetts has a strong bias towards action. He is also passionate about customer service. I believe he will make a noticeable change in simplifying our products and customer-facing processes and systems," according to Nyati.
Nyati says Annetts and Naidoo will work closely together to further the company's ongoing quest to improve service quality and provide customers with a distinct experience.
The operator has reorganised its business into three key segments: enterprise, consumer and digital. Annetts will head up the consumer segment.