Ericsson supports disaster relief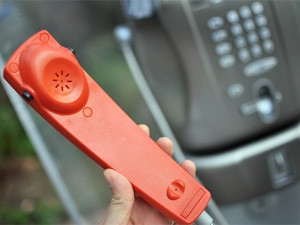 Ericsson recently signed an agreement with disaster relief agency Save the Children, to provide telecoms solutions in a bid to speed up emergency responses in disaster-struck areas.
Under the agreement, Ericsson will set up WiFi spots for Internet connection and distribute mobile phones for free calls over a portable container-based GSM network.
Ericsson developed new containers for mobile communication and multiple-access technologies which could improve communication in disaster zones.
The containers are equipped with technology for radio-access networks, with the ability to include GSM and long-term evolution (LTE).
Extended involvement
Ericsson has indicated it will look beyond the short term in its deal with Save the Children. "The initial agreement is for three years, after which it will be automatically renewed for one year at a time," says the company in a statement.
The technology firm says it will assign staff and technical solutions in emergency response efforts, as well as for non-emergency field operations.
Ericsson Response - a unit which has assisted in more than 40 relief efforts worldwide - will also work closely with Save the Children to provide training and workshops for staff and volunteers.
The response unit was launched in 2000, when the company's employees expressed a wish to lend their skills towards disaster relief projects.
Save the Children was established in Europe in 1919, with an initial focus on feeding children in war-torn countries, but has since expanded to more than 120 countries. Its South African presence was established in 1944, with a current base in Pretoria. The organisation's local focus is on marginalised communities.
Growing tech influence
Technology has played a key role in disaster relief efforts around the world, with telecoms companies stepping up to facilitate speedy communication.
US-based non-profit organisation (NPO) Aidmatrix helps mobilise aid across the globe, raising more than $1.5 billion each year, according to its CEO Scott McCallum.
Aidmatrix provides software to its partners around the world in a bid to assist in transporting food and medicine where it is needed most.
The NPO was also involved in response to Japan's tsunami in 2011 and Hurricane Sandy, which swept through the Caribbean and up the East Coast of the US, the following year.
Relief agencies also made use of crowd-sourced mapping solution OpenStreetMap (OSM) to co-ordinate volunteer efforts in the Philippines, when typhoon Haiyan caused widespread damage in November last year.
OSM indicated the worst-affected areas, and relief agencies were able to direct their efforts accordingly.
Google developed Person Finder to help people locate friends and family in the aftermath of natural and humanitarian disasters around the world. The service allows people to either enter the name of someone they are looking for, or provide updates when displaced people are found.