Sluggish innovation investment
SA's government needs to develop a clear policy framework for investing in innovation in the country.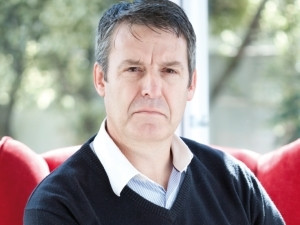 Pundits, private sector players and government agree that not enough investment is going towards boosting innovation in the country.
Delivering this year's budget vote speech in Parliament, Science and Technology Minister Naledi Pandor warned that SA's lack of investment in innovation will see the country being overtaken by nations that have less capacity and knowledge resources.
"Failure to address the funding of this sector results in neglecting several sectors that could offer SA talent, new products and real contributions to growth," she said.
The lack of innovation investment has also seen SA slip down the global rankings and move away from being a favoured business hub for investment. Last year, the World Economic Forum's annual global competitiveness index ranked SA at 32 out of 140 countries on its capacity for innovation.
The country also pales in terms of policies that support innovation. Analysis released by the Information Technology and
Innovation Foundation, a global technology policy think tank, ranks SA at 30 out of 56 countries on the level of support its domestic policies lend to worldwide innovation.
The latest BDO International Business Compass (IBC), which ranked countries on innovation in transport, energy and telecommunications, further noted that SA has dropped 15 positions (from 93 in 2015 to 108 in 2016) due to poor innovation. A sluggish economy, poor commitment to policies and government shortsightedness are some of the factors that negatively impact SA's ability to innovate, according to the IBC report.
Ovum senior analyst Richard Hurst believes that SA can't create an environment of innovation without the most important foundation, a solid education base.
"We've placed the education of the youth in jeopardy, restricted entrepreneurs seeking to create new ICT products and services and have generally sought to stifle innovation by reams of government red tape," Hurst notes.
"If we look at other African countries that are increasing their ICT innovation, we see that the governments of those countries have realised there is a need to participate in the connected economy, but, at the same time, recognised that local developers have an important role to play in creating services and solutions for the benefit of the local population, which can then be exported and gain foreign exchange revenues and interest from investors."
Lip service
To address the country's high unemployment rate, government established the National Development Plan that aims to create 11 million jobs by 2030. Using innovation, science and technology, government aims to create new enterprises and increase the number of knowledge workers in the country.
The driving force behind the country's innovation agenda is the Department of Science and Technology (DST). In 2015, the DST introduced the Sector Innovation Fund programme and over the last year, the programme attracted R53.6 million in new private-sector co-funding alongside the R139 million that government is investing.
Despite making good progress in building a strong national innovation system, the department says additional financial resources are needed to create new industries, new products and new services.
With a budget of R7.4 billion for 2016/2017, the same as the previous financial year, the DST notes that its funds can only be stretched so far.
The lack of innovation investment has seen SA slip down the global rankings and move away from being a favoured business hub for investment.
George Kalebaila, IDC senior research manager for Telecoms and Media in Africa, believes that countries that have higher R&D spend as percentage of gross domestic product (GDP) lead in terms of innovation.
Countries that lead in innovation include China (with around 2% of GDP spent on R&D in 2014 and expected to reach 2.5% in 2020), South Korea (which, according to data from the Organisation for Economic Co-operation and Development (OECD), is the highest in the world with 4.36% of GDP spent on R&D), and Israel, with 4.21%, states Kalebaila.
What all these countries have in common is that they are leading innovation hubs with a thriving tech industry, he says.
"For SA, assuming all the Department of Science and Technology's budget of R7.4 billion is spent on R&D, that comes to only about 0.2% of GDP. This is comparatively small compared to the abovementioned countries leading in innovation that SA should be looking to emulate.
"Although SA is an emerging economy with bigger social challenges to contend with, its spending on R&D has continued to drop from 0.73% of GDP in 2012, according to World Bank data.
"Spending on R&D is a direct signal of the importance that any government attaches to innovation. Innovation is an imperative for emerging economies as they seek to compete in the digital economy," Kalebaila says.
Despite the budgetary constraints, Hurst says that over the past few years, there has been some improvement in how the SA government views investment in innovation in the country.
However, partneting better with the government could yield better results, he says.
Government's view on ICT innovation ranges from 'important', through to 'a nice-to-have' and, more recently, 'something that deserves little more than lip service', says Hurst. "Government should recognise its role in being able to create an enabling environment for innovation and should avoid at all costs trying to be the one stop shop for innovation.
Economic boost
"Government should pay its role in fostering an innovative environment by nurturing maths and science at secondary and tertiary education levels. The government should also create an environment that would encourage the innovators and enterprisers on the ICT environment to remain in South Africa. All too often, innovators such as Elon Musk and Mark Shuttleworth have sought greener pastures overseas because of limited opportunities locally."
According to Hurst, there are many benefits that could be derived from investing in innovation, but the most important will be that the country will begin to develop its own intellectual property and skills.
"The benefits of being able to be innovative in the fields of ICT and science will greatly improve the country's economy in being able to export ideas and services to other countries, generating foreign exchange as well as creating jobs locally as citizen take up these products and services," he says.
However, Hurst warns against viewing innovation as an industry on its own - it should rather be part and parcel of the industry as a whole.
Kalebaila says innovation goes hand in hand with entrepreneurship and that brings high economic activity, which creates employment to absorb skilled manpower.
Kalebaila tips innovation as not only a solution to boost a sluggish economy, but also the long-term panacea for the high youth unemployment rate. "Engendering a culture of innovation produces skills that are focused on solving problems that then could be applied to other industries and help raise the levels of efficiencies and service delivery. The human capital and skills will be for the consumption of the economy and will help alleviate the skills shortage, especially in technology areas."
He also notes that countries that have invested in innovation are leading in tech startups and churning out new products and services that they then export to other countries.
"Although SA's tech industry has produced some leading innovations in areas of mobile payments, vehicle tracking, medicine and telecoms, the pace of innovation seems to have lagged behind and is limited to small pockets of excellence in the private sector as government shifted attention to solving other social challenges.
"But we have seen how investing in science and technology helps to accelerate development of superior human skills and products that can compete at the world stage and earn much-needed forex for the country," he says.
Investing in innovation with a clear policy framework will provide a platform for new ideas to find expression in products and services that might help transform our society, concludes Kalebaila.
This article was first published in the July 2016 edition of ITWeb Brainstorm magazine. To read more, go to the Brainstorm website.