Ten telecoms predictions for 2014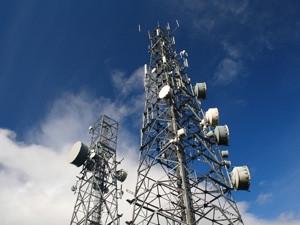 The year 2013 saw significant movement in the global telecommunications sector, with improved mobile coverage and more fair and transparent consumer prices emerging as a primary focus across the world, according to Strand Consult.
The Danish ICT research firm, which has published telecoms predictions based on present and past research annually since 2002, this week revealed its latest predictions for 2014. Here are 10 aspects and events Strand believes will stand out in global telecoms this year:
1. The GSMA will reinvent itself: The GSM Association (GSMA) - the global trade association for the mobile industry, with a vital role in communicating to governments and the public - will be transformed this year, says Strand. "As mobile takes on a greater impact in consumers' lives, the GSMA must be more aggressive on political and regulatory fronts. A key issue where it must step up is mobile broadband."
2. Continued challenge for operators' profitability: Heavy competition, falling termination rates, declining roaming revenues, and higher taxes in some countries mean the mobile industry continues to be challenged financially, says Strand. "Regulatory unpredictability is another challenge for mobile operators."
3. Creative approaches to consolidation: There is a need for consolidation in the mobile industry - and Strand believes it will come, with 2014 seeing not only the classic type (through mergers and acquisitions), but also network sharing and experimentation with the carrier's carrier model. "Expect there to be fewer operators at the end of 2014."
4. More focus on mobile coverage: In the coming year, there will be increased attention on what creates good mobile coverage and how to maximise it, says Strand. "Some 70% of the poor coverage experience that consumers have is not related to the network at all, but to the mobile phones themselves. A number of regulators now understand this and are starting to take steps to educate consumers, such as placing disclosures on phones." This comes from a broader realisation that achieving good mobile coverage is not the responsibility of the operator alone, but a variety of stakeholders.
5. 2014 will be a regulatory annus horribilis for the telecoms industry: The entire regulatory environment will be in focus in 2014, says Strand, which believes telecoms regulation needs to be addressed in a global, not national, context. "We find it ironic that so much attention is put to policing the telecoms industry, when the rest of the players of the Internet value chain run wild. If delivering voice, text and data are the domain of operators, then Facebook, Google, Skype, WhatsApp and a myriad others are operators in their own right."
6. Infrastructure providers will have difficulty seeing who their friends are: "We would like 2014 to be a good year for equipment providers, but it won't happen," says Strand, adding it will be another tough year for infrastructure providers. "On the other hand, as infrastructure providers get squeezed, they will likely take a more vocal role in the infrastructure debate." For equipment manufacturers, the firm believes 2014 represents the last window of opportunity. "The next wave of revenue for operators has not been found, so equipment providers need to demonstrate how they can help operators cut costs."
7. Subsidies for mobile phone manufacturers will be reduced significantly: For the last 20 years, mobile phone manufacturers enjoyed subsidies from operators, but this model has come to the end of its useful life, says Strand. "Markets are saturated with phones, and profits for operators are squeezed because of competition. Reducing subsidies will have a big ripple effect on the marketplace. Without subsidies to drive customer acquisition, connected devices, says Strand, will garner even more attention than phones, and 4G/LTE will be the continued buzzword.
8. Broadband - the hottest topic: Strand predicts broadband will continue to be a big deal in 2014, as it was in 2013. "In many countries, there will be people who will argue that broadband, especially fibre to the home (FTTH), is the panacea to all the world's problems. The same people will argue that the government should get involved in broadband investment and deployment, especially when consumers aren't doing enough on their own to demand the technology. The debate will be derailed by technologically religious people with limited insight, and this makes it difficult for the telecoms industry and other serious actors to have a forthright debate."
9. Mobile services become even more mobile: Mobile drives the development of the Internet, and players such as Facebook, Google, WhatsApp and Yahoo have increasingly mobile-first strategies. The way we use mobile is changing the Internet fundamentally, notes Strand. "In 2014, there will be a focus on the composition of Internet traffic and which devices are in play. It will increasingly be recognised that high-speed broadband connectivity is enabled through mobile devices, not computers or laptops."
10. Consumers will get value for money. Keep an eye on Africa, the US and Mexico: Strand says Africa is the world's final frontier for the Internet. "The Internet penetration rate is so low that it has nowhere to go but up." When it comes to broadband, says Strand, it is a known fact that broadband will be mobile. "Looking at how Africa has innovated with mobile provides a valuable lesson for many in the developed world who think fibre to the home is the only worthwhile religion."
Strand Consult's predictions over the years can be found on the firm's Web site.