DOC remains without permanent DG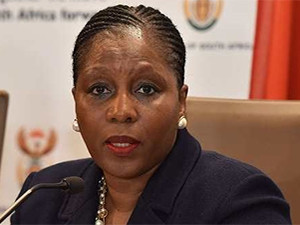 The position of director-general of the Department of Communications (DOC) remains vacant following several unsuccessful attempts to recruit a suitable candidate, the department has revealed.
It has been reported that minister Ayanda Dlodlo had her sights set on bringing Pakamile Phongwana, Independent Communications Authority of South Africa (ICASA) CEO, on secondment to the communications department.
However, news of Phongwana's suspension from ICASA threw a spanner in works to bring him on board. The DOC has been without a permanent DG since it was established in 2014.
According to the department, Qinisile Delwa has been the acting DG from 1 August. Prior to this, several senior officials were placed to act in the position.
Responding to ITWeb via e-mail, the DOC says: "The minister has not pursued the matter of Mr Phongwana's secondment to the department since she was informed of his suspension.
"There is no recruitment process currently under way. The previous attempts to recruit a director-general have been unsuccessful. It is the minister's intention to ensure the vacancy is filled as soon as it is practically possible."
Without disclosing the reasons, ICASA announced the suspension of its CEO last month.
In a brief statement, the telecoms regulator said "it has decided to place the chief executive officer, Mr Pakamile Pongwana, on precautionary suspension pending an internal disciplinary process".
Chief operations officer Willington Ngwepe will act in this position until such time that the internal processes have been concluded, it said.
Before joining ICASA in 2013, Pongwana was managing executive for regulatory affairs at Vodacom since 2005. He previously served as deputy director-general for telecommunications policy for the Department of Communications.